SKU:UGR70229
Regular price
Sale price
£17.50 GBP
Unit price
per
Liquid error (snippets/price line 121): divided by 0% OFF
Sale
Sold out
---
200

Pieces

3

Est. Time (hrs)
14+

Age

Medium

Difficulty
LxWxH 149 mm x 90 mm x 128 mm
---
Share
Have you ever dreamed of exploring the undersea world, free as a fish, in your own personal submersible? You glide weightlessly past coral reefs and colorful marine life, feeling at one with the aquatic environment. Your acrylic bubble-domed cockpit gives you unobstructed views of the wonders that surround you, without the constraints of scuba gear. As you sink deeper into your leather captain's seat, sipping a cup of tea, while listening to Saint-Saëns' "Aquarium" through the cabin's custom sound system, a large shadow appears on your left. Pushing the yoke to bring the sub about, your headlamps search the dark void when suddenly an 8-foot long reef shark slides past the cockpit, as curious to see you as you are to see it. Take a voyage of imagination with the Ugears Steampunk Submarine!
Our DIY wooden model Steampunk Submarine is scaled at 1:48, travels about 2.5 meters on its rubber band motor, features a Start/Stop switch for ease of operation, and can travel in a straight line or make left and right turns. The gear system actuates moving propellers to give your sub the illusion of underwater propulsion. Steampunk styling conveys the idea that this craft is no off-the-shelf production model, but rather the realization of one brilliant, eccentric inventor's passion for undersea exploration.
To operate your wooden model submersible, set the Start/Stop switch in the "Stop" position, give up to 15 half turns of the ratchet knob at the rear of the sub, place your sub on a flat surface, flip the switch to "Start" and release. You can make your 3D wooden model Steampunk Submarine execute graceful turns or even a full circle by gently turning the front wheel to the left or right. Twin propellers that spin and movable fins give your sub the illusion of propulsion and directional control. Take special care during assembly with the pendulum, Start/Stop system, and ratchet key, and be sure to gently sand and lubricate gears and other moving parts for optimal submersible function.
The DIY Steampunk Submarine by Ugears is part of our new "SMART" product line—an intermediate category of mechanical models, somewhere between Mini and Standard models in terms of complexity. Like all Ugears models, the SMART Steampunk Sub is made of attractive art-quality composite wood, with laser pre-cut pieces for ease of assembly. With only 200 parts, even beginner to intermediate modelers can assemble it in a few hours. No glue or special tools are required for assembly—just snap the pieces together following the illustrated instructions that come with the kit (in English, German, Ukrainian, French, Polish, Spanish, Portuguese, Japanese, Italian, Chinese and Korean language). You can leave the sub in its natural wood state or paint or stain it in a color of your choosing, even yellow!
The Steampunk Submarine will appeal to any model ship hobbyist, adding a unique entrant to their collection of ships and watercraft. As an Easy-rated model this personal submersible from Ugears makes a great gift for a young builder who dreams of adventure, of setting out across or under the seas. From here you can navigate some of the other beautiful oceangoing models in the Ugears collection, including the Ocean Beauty Yacht, the Trimaran Merihobus, the Research Vessel, and Tugboat. There's no end to the voyages of imagination you can make with Ugears!
View full details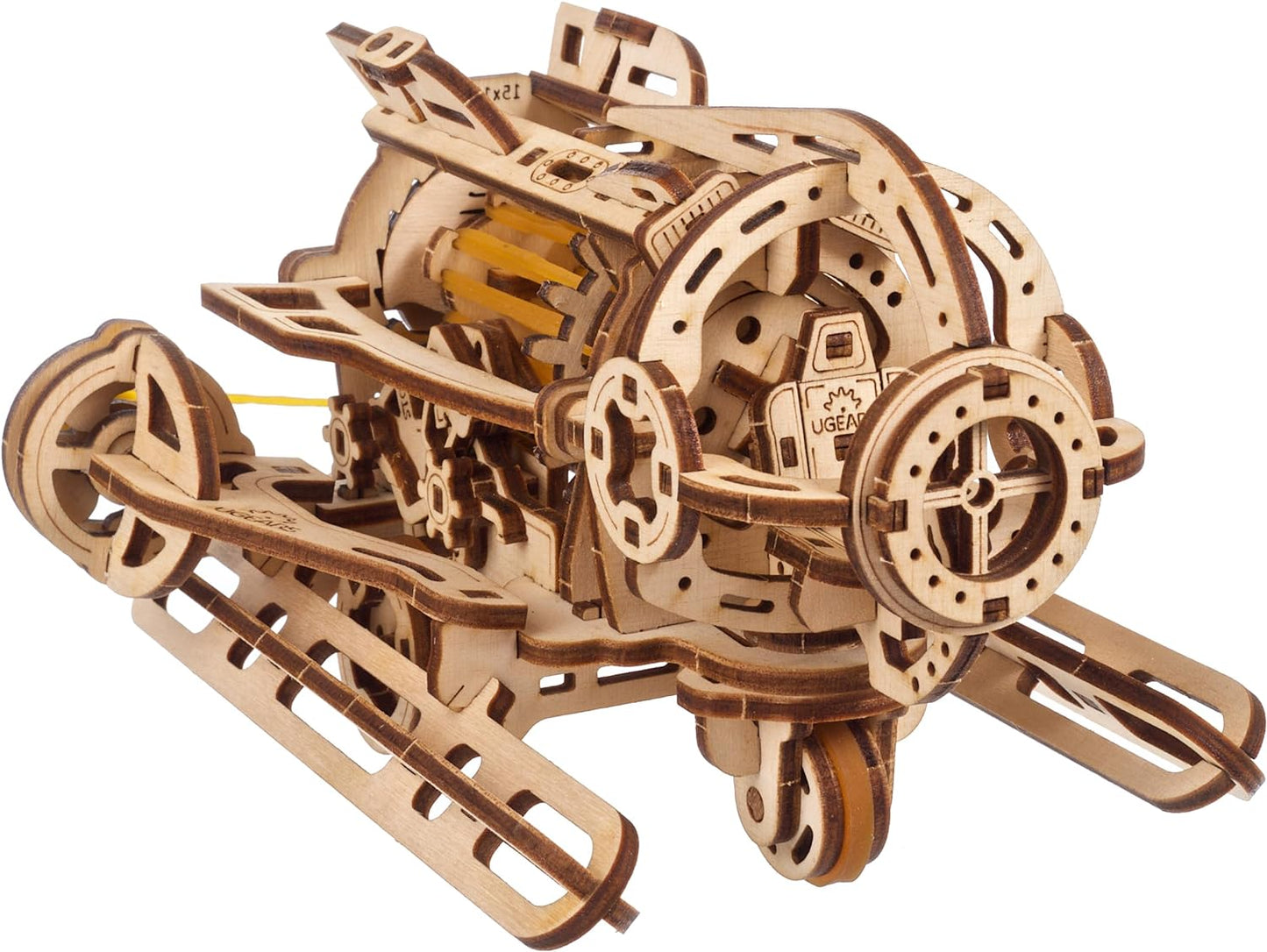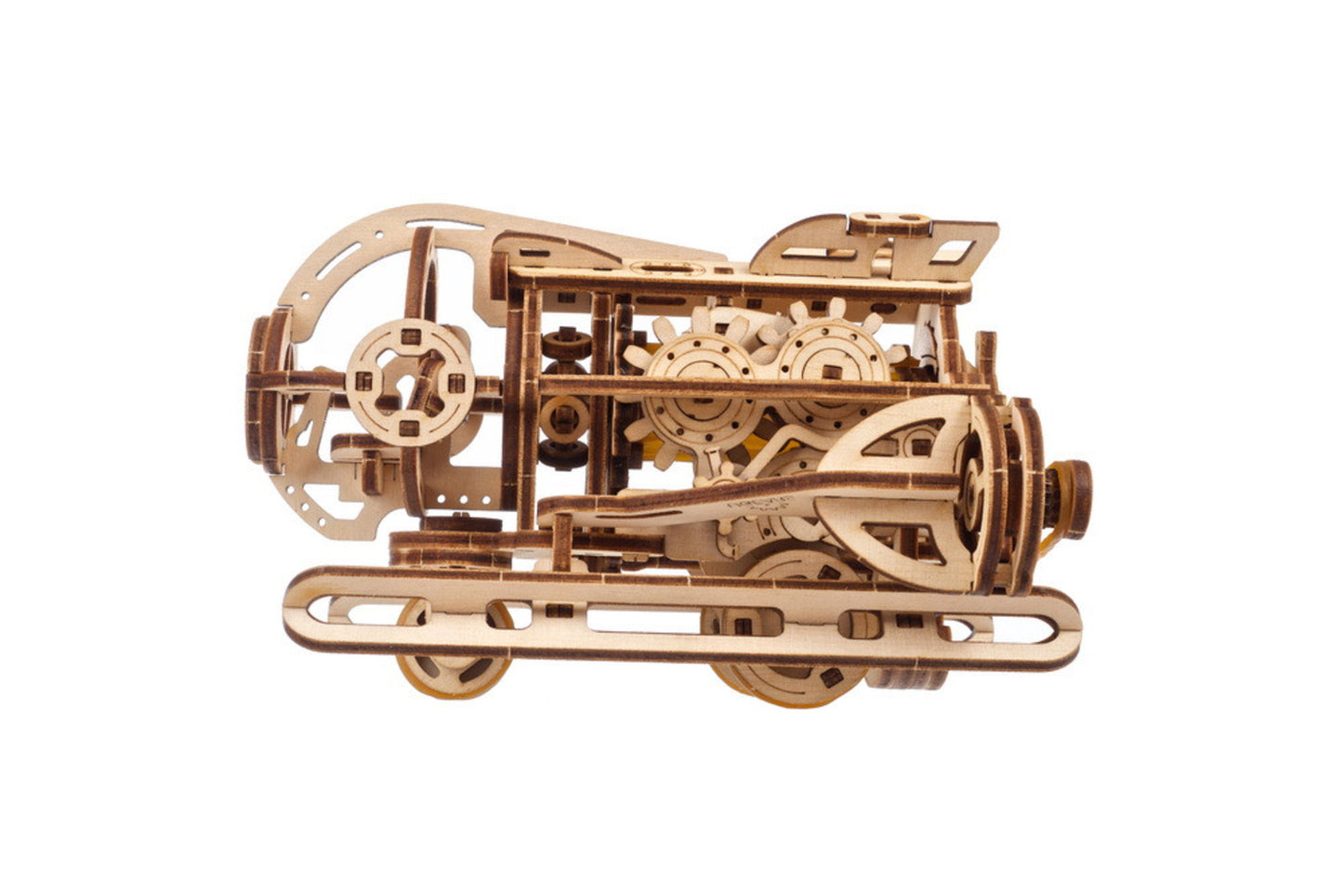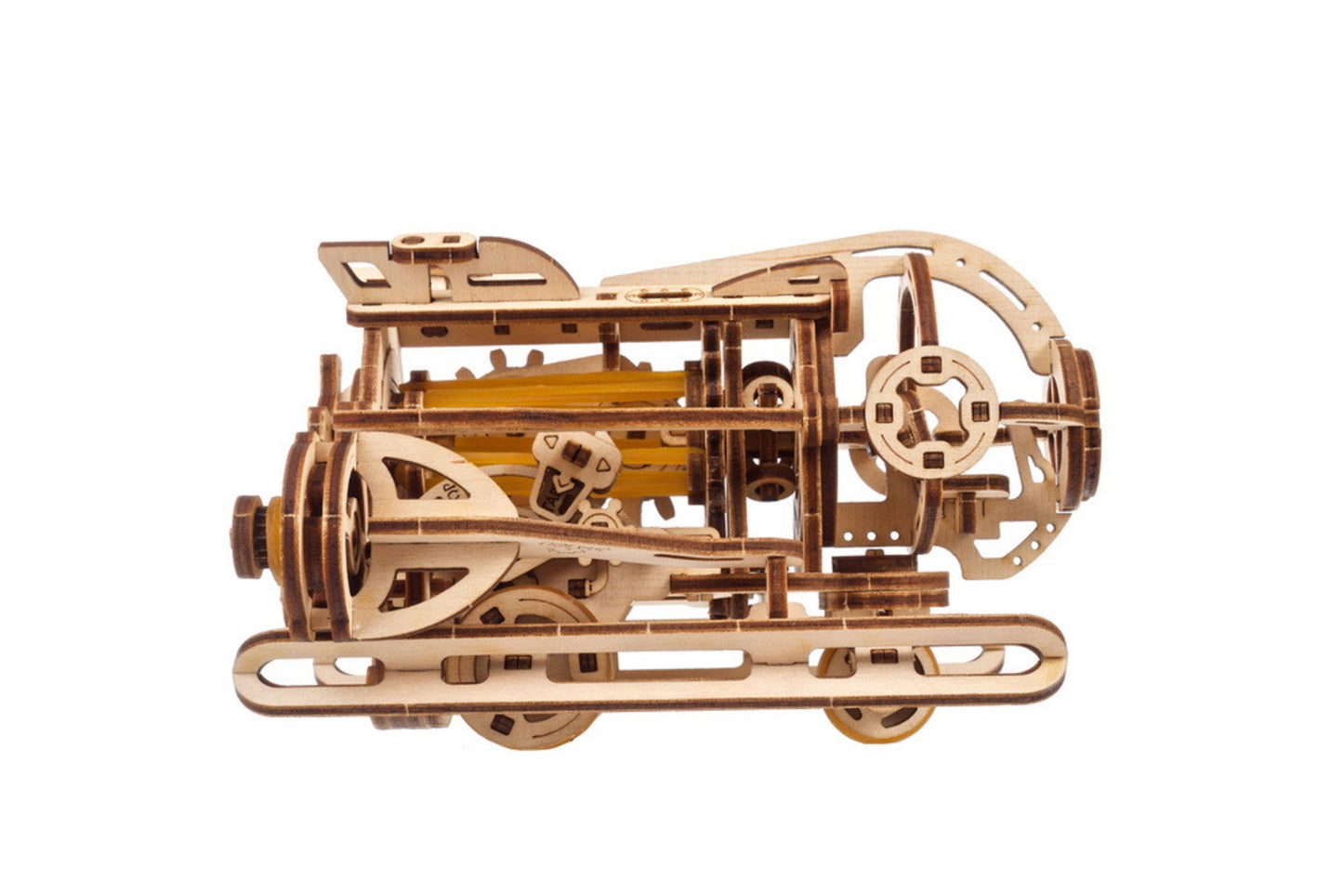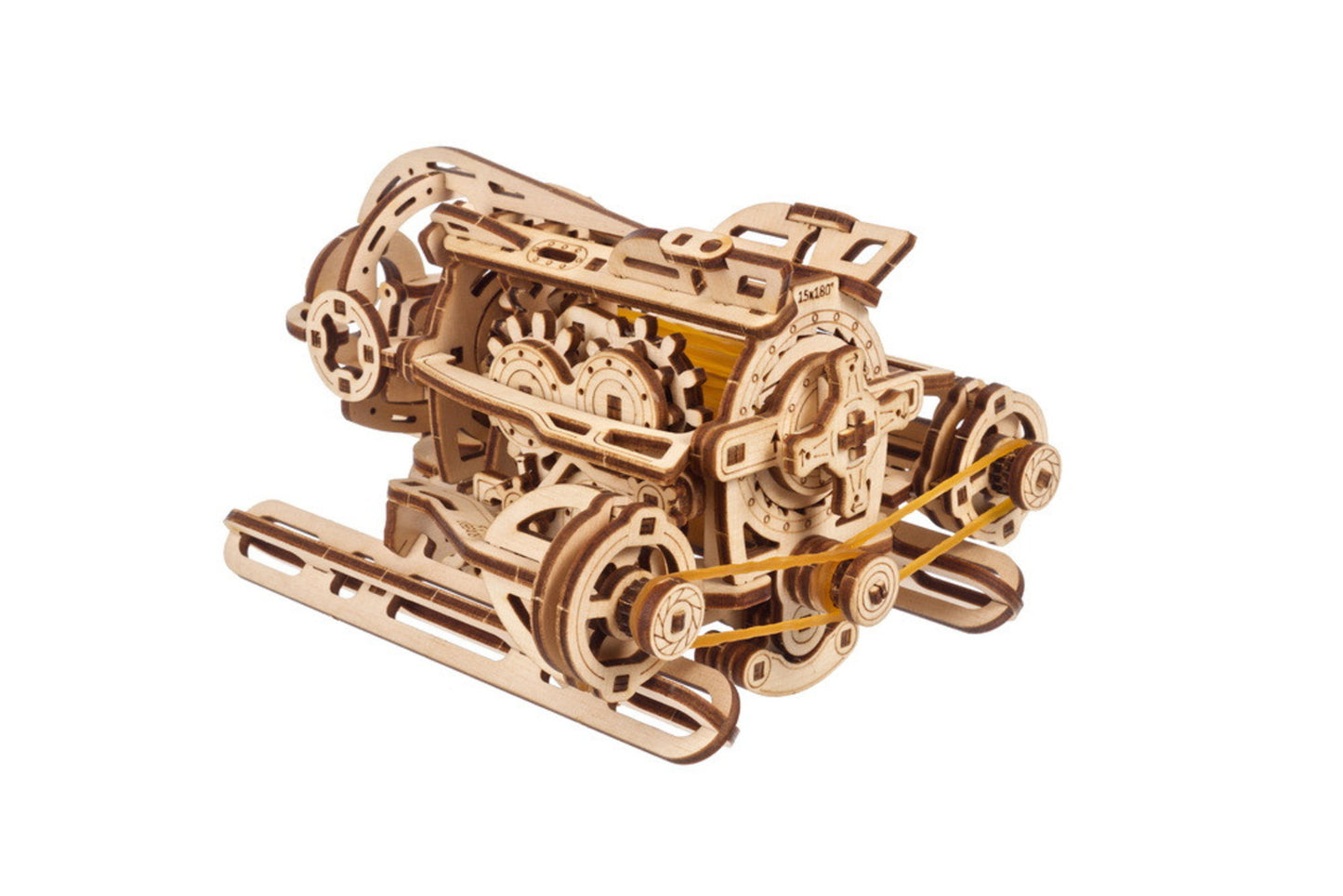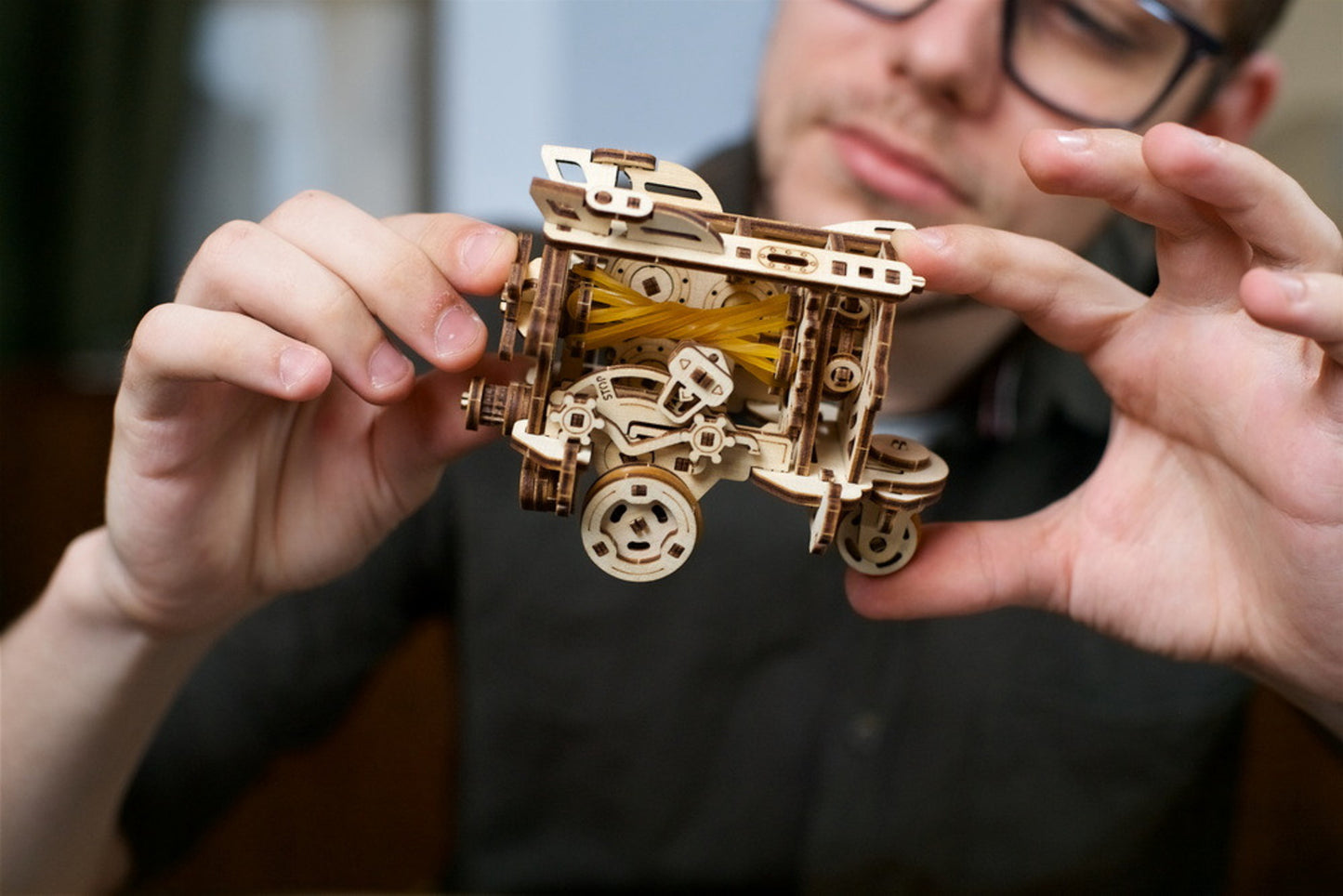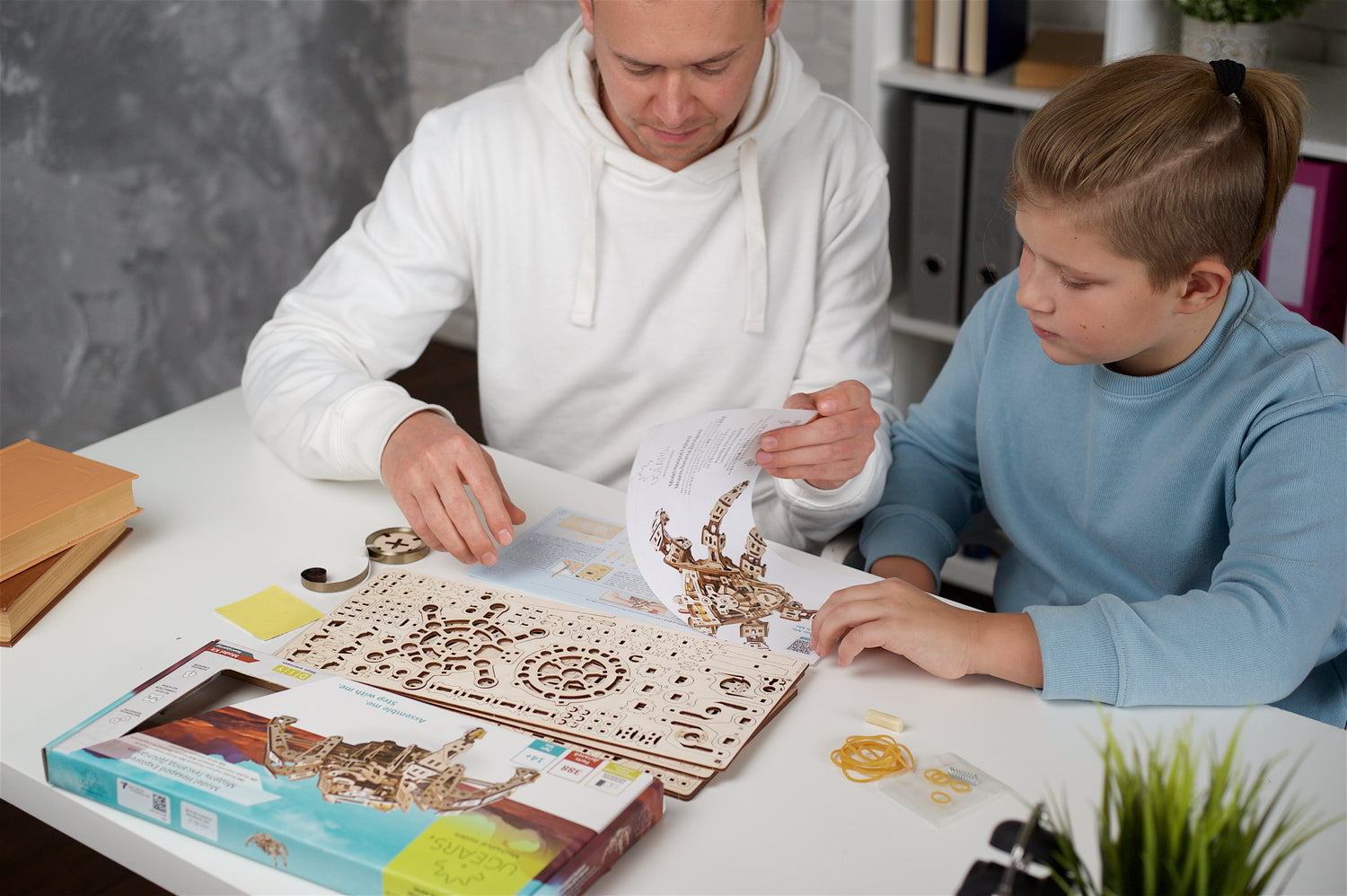 Ready to Build
Ugears models are made from sustainably sourced, laser cut plywood sheets. Everything you need is inside the box, so you can get building right away.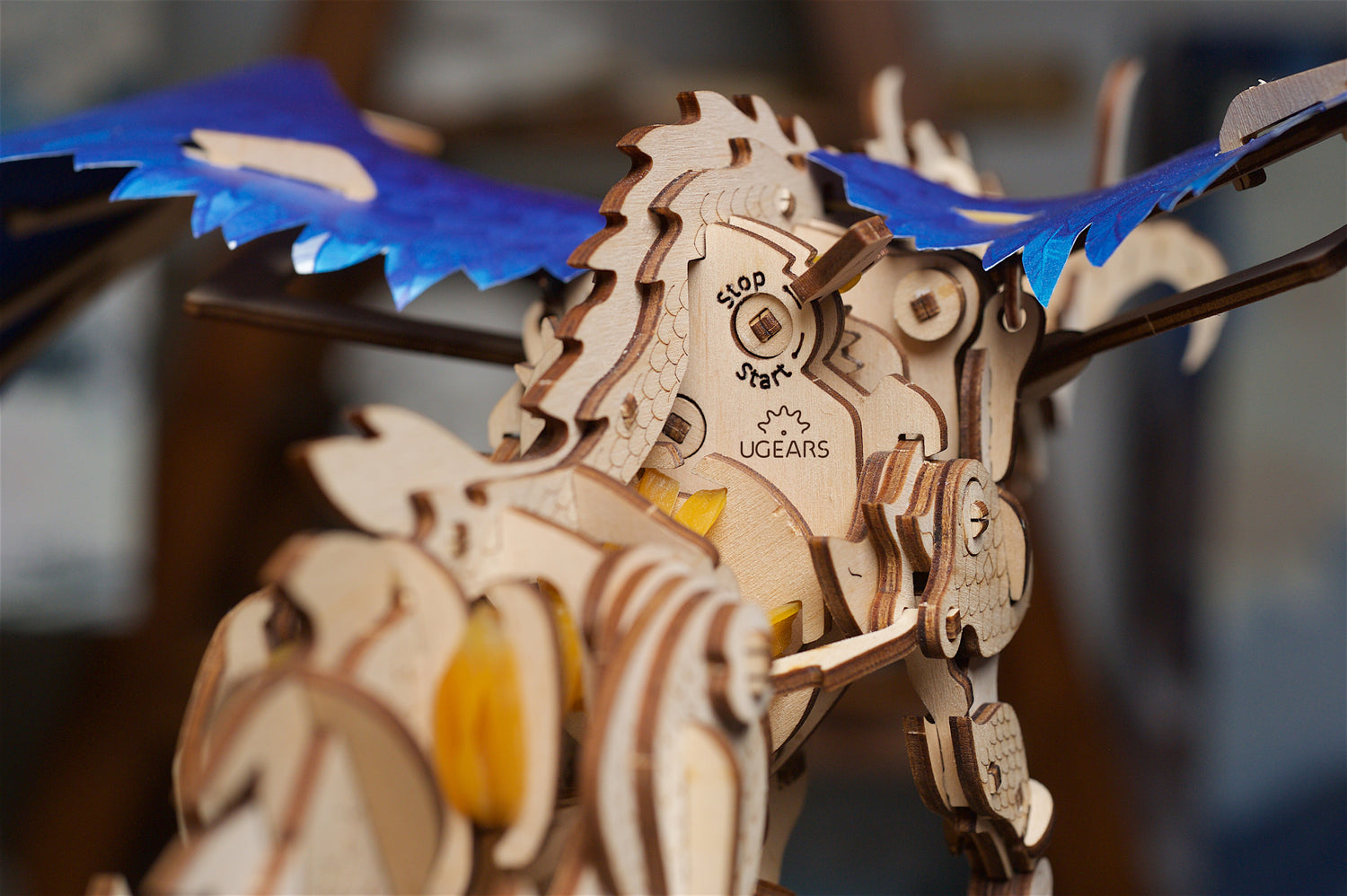 Mechanical
No batteries, no electricity, just Ugears. All mechanical models are powered by the ingenious mechanisms built by you. Just wind up your model and watch it come to life.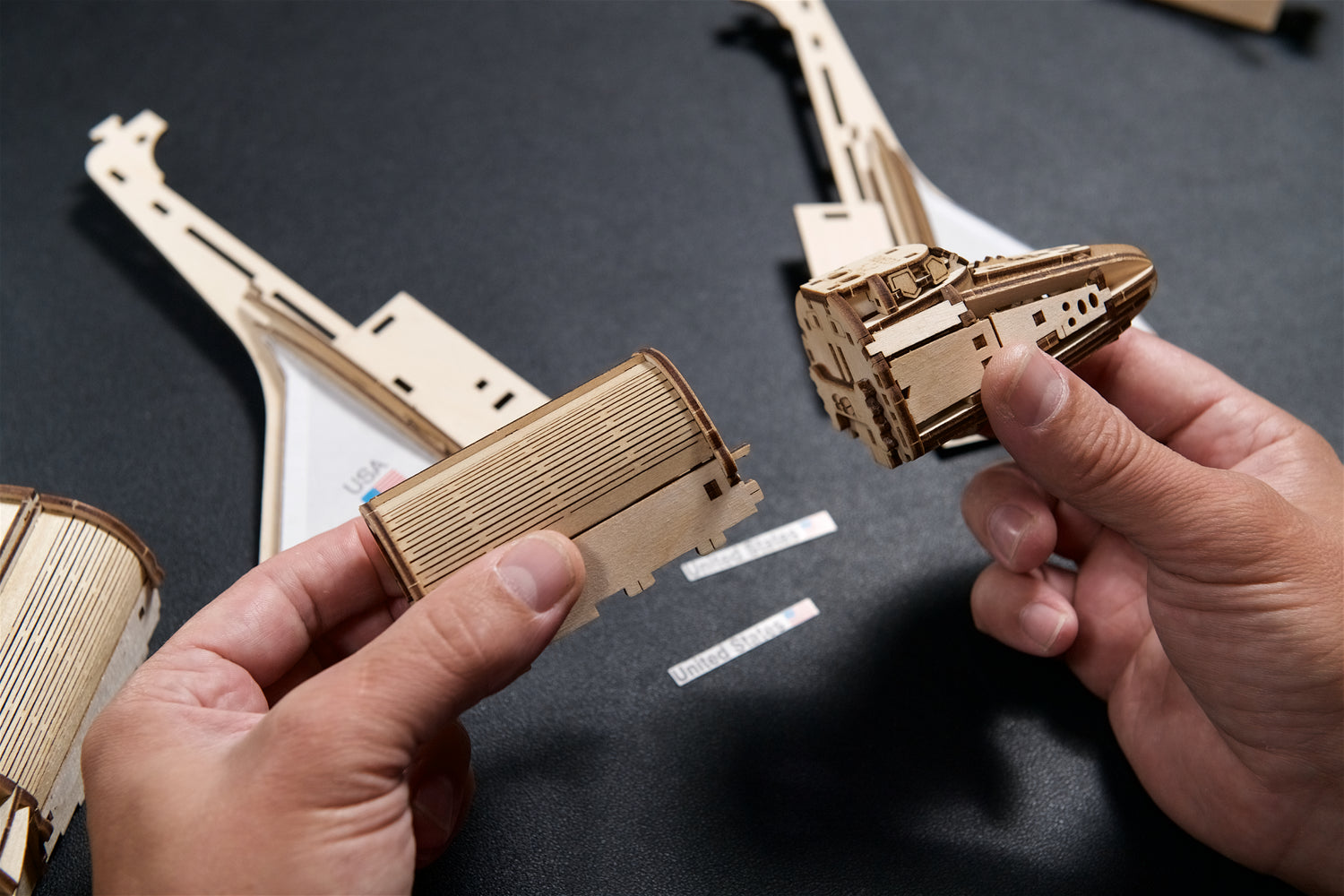 No Glue
Pieces have been designed so they will either click or slide into place. No glue or any other kind of adhesive is needed to build your model.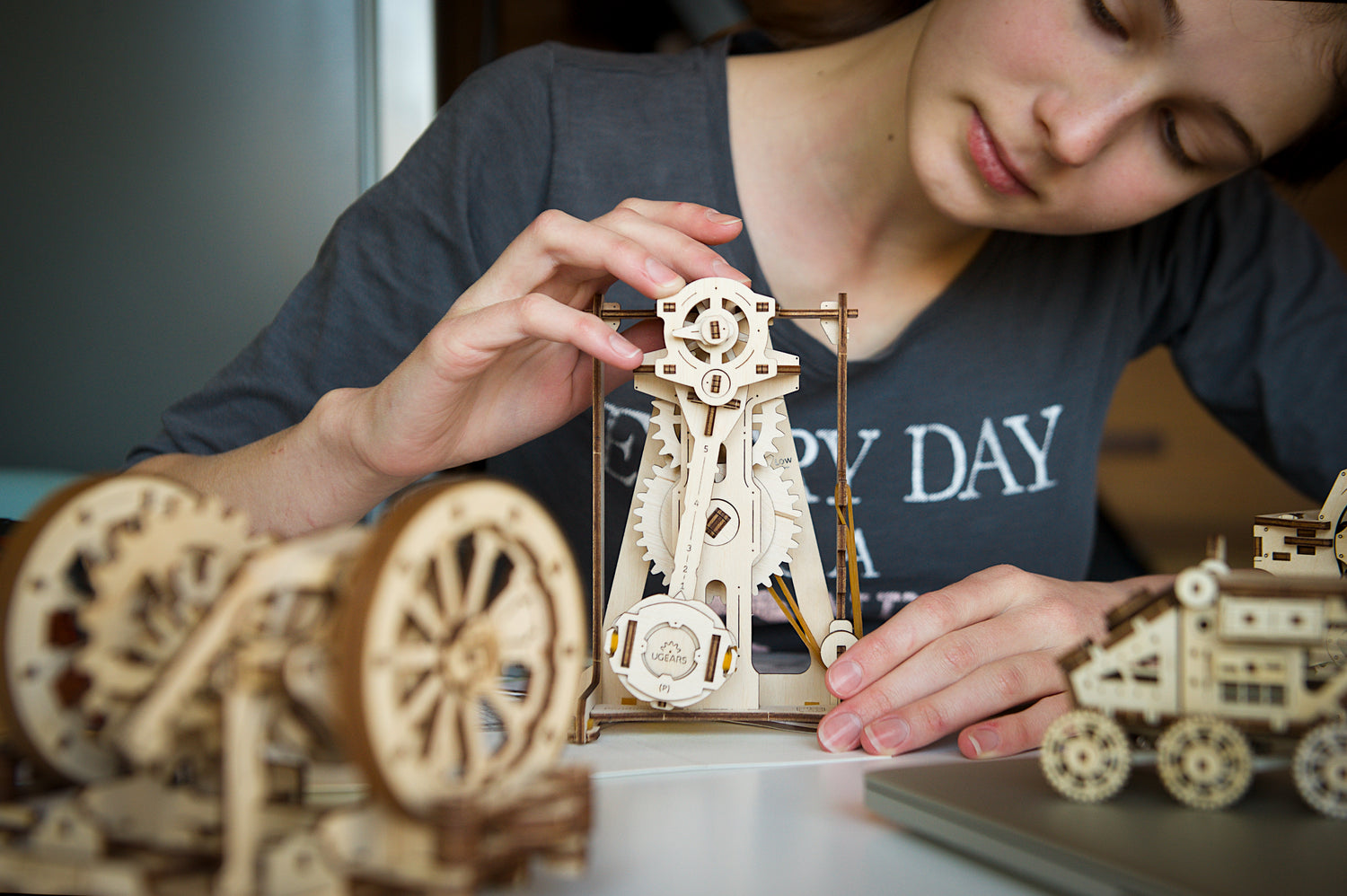 Educational
Models take inspiration from real life inventors and engineers, such as Da Vinci and Galileo. Learn the history behind the model as you build.