SKU:UGR70200
Regular price
Sale price
£10.50 GBP
Unit price
per
Liquid error (snippets/price line 121): divided by 0% OFF
Sale
Sold out
---
33

Pieces

30

Est. Time (min)
---
Share
The Pacific Ocean series of U-Fidgets from UGears features four iconic sea creatures. From denizens of the deep to skimmers of the shallows, these beautiful marine life fidgets remind us we must protect the oceans, use less plastic, stop dumping waste, not let our world destroy theirs. The set is comprised of four small wooden figurines you assemble yourself, each with simple mechanical elements:
Whale (4,15 x 0,96 x 5,9 cm)—this baleen beauty is the gentle king of the seas, our mammal cousin, and a singer of love songs across the deep.
Stingray (5,2 x 0,96 x 4,55 cm)—beautiful gliding swimmers, related to sharks, docile and curious with a deadly, venomous stinger in the tail. Stingray species around the world are among the most threatened and at risk of extinction.
Shark (3,7 x 0,96 x 6,5 cm)—apex predator and critical component of a well-balanced marine ecosystem, shark populations have been reduced by over 70% just in the last generation.
Seahorse (3,5 x 0,96 x 6,2 cm)—tiny inhabitants of the shallows, named for their equine appearance, seahorses are one of the few species where the males gestate their young. As coral reefs and seagrass beds disappear, seahorses disappear with them.
Each DIY fidget has a spinning element to keep your fingers occupied, as well as an eyelet for hanging as an ornament or use as a keychain. Made of art-quality natural composite wood, you can leave your wooden model U-Fidgets in their natural state or colour with a light coat of paint or stain. These simple 3D puzzles come with illustrated instructions and are easy to assemble, for even the youngest builders.
Kit contains all required components and no glue is required
Precision laser cut plywood. Only requires assembly.
UGears Mechanical Models are self-propelled, mechanical wooden model assembly kits.
Perfect for family projects, puzzle enthusiasts, and hands-on STEM learning
33 parts
Assembly time: 0.6 hours
Model size Whale 41.5x9.6x59mm
Model size Skate 52x9.6x45.5mm
Model size Shark 37x9.6x65mm
Model size Seahorse 35x9.6x62mm
U-Fidgets Pacific Ocean
PRE-ORDER AND GET 10% OFF! UNTIL APRIL 27
The Pacific Ocean series of U-Fidgets from Ugears features four iconic sea creatures. From denizens of the deep to skimmers of the shallows, these beautiful marine life fidgets remind us we must protect the oceans, use less plastic, stop dumping waste, not let our world destroy theirs. The set is comprised of four small wooden figurines you assemble yourself, each with simple mechanical elements:
Whale (4,15 х 0,96 х 5,9 cm)—this baleen beauty is the gentle king of the seas, our mammal cousin, and a singer of love songs across the deep.
Stingray (5,2 х 0,96 х 4,55 cm)—beautiful gliding swimmers, related to sharks, docile and curious with a deadly, venomous stinger in the tail. Stingray species around the world are among the most threatened and at risk of extinction.
Shark (3,7 х 0,96 х 6,5 cm)—apex predator and critical component of a well-balanced marine ecosystem, shark populations have been reduced by over 70% just in the last generation.
Seahorse (3,5 х 0,96 х 6,2 cm)—tiny inhabitants of the shallows, named for their equine appearance, seahorses are one of the few species where the males gestate their young. As coral reefs and seagrass beds disappear, seahorses disappear with them.
Each DIY fidget has a spinning element to keep your fingers occupied, as well as an eyelet for hanging as an ornament or use as a keychain. Made of art-quality natural composite wood, you can leave your wooden model U-Fidgets in their natural state or color with a light coat of paint or stain. These simple 3D puzzles come with illustrated instructions and are easy to assemble, for even the youngest builders.
View full details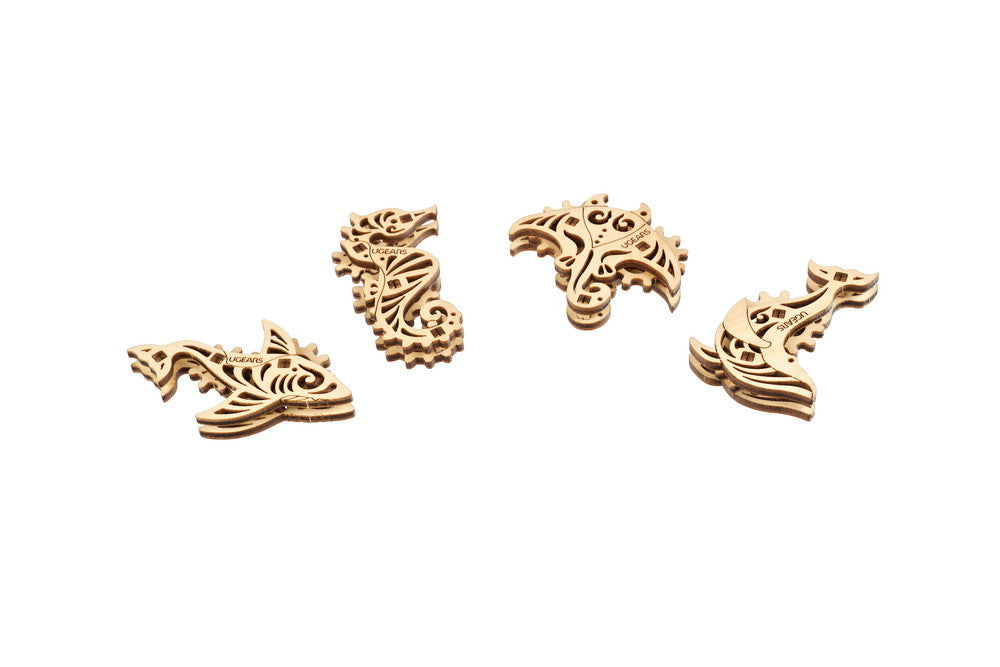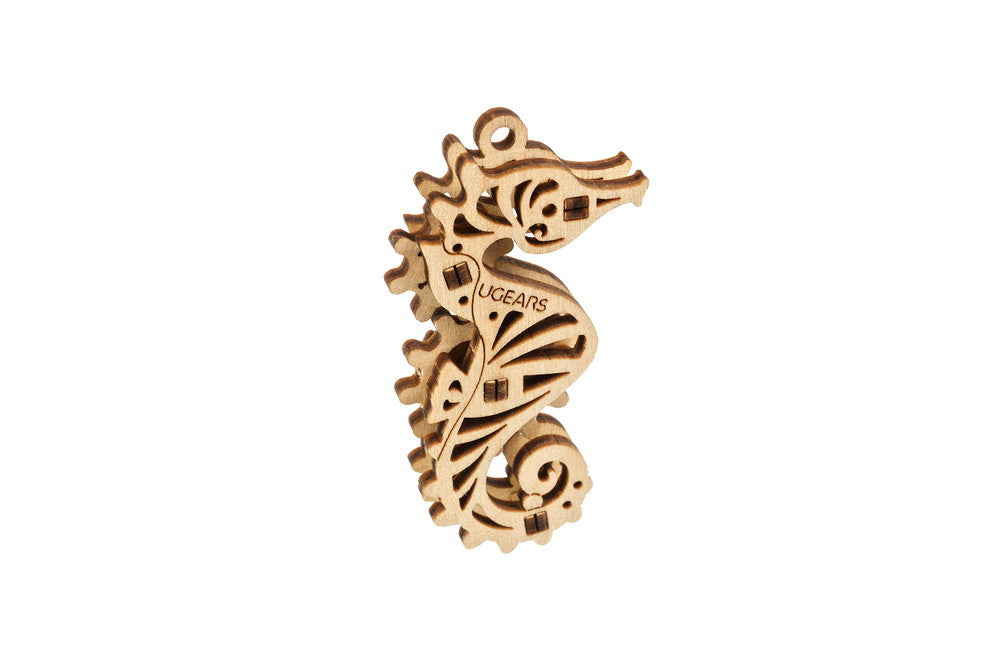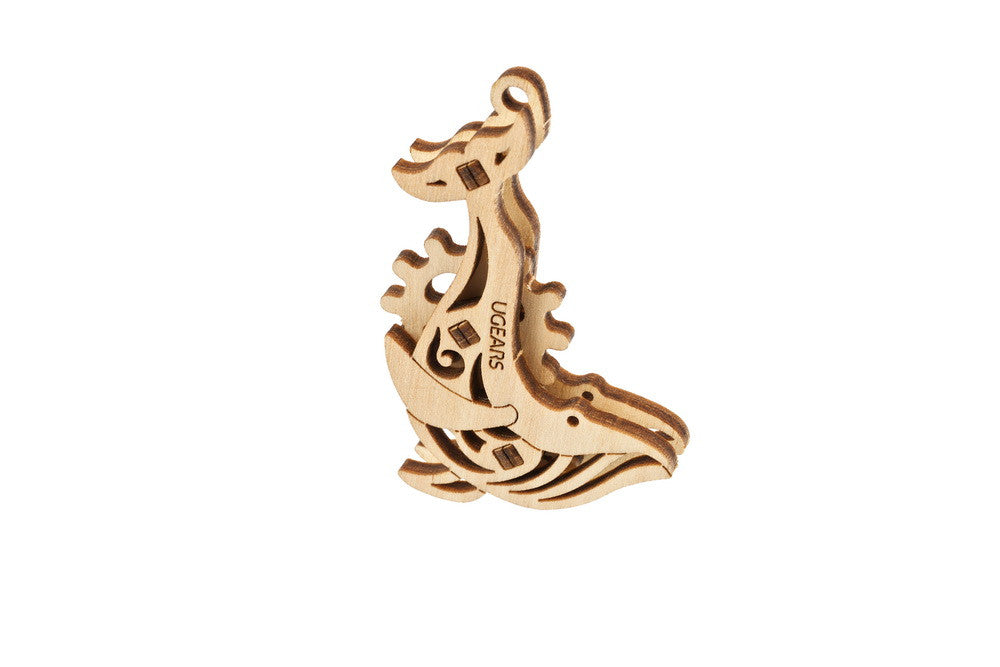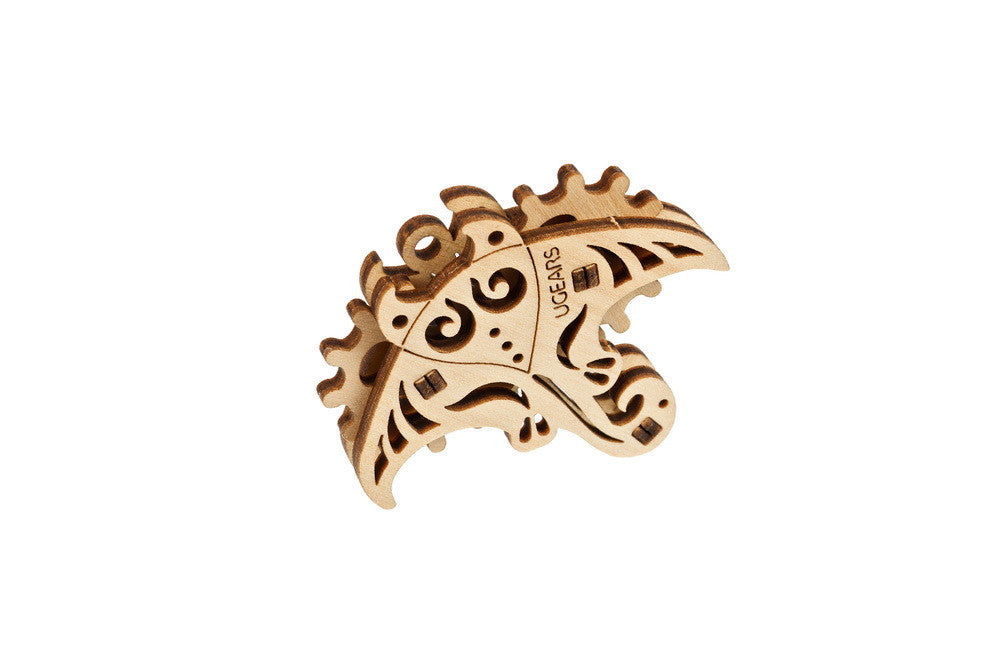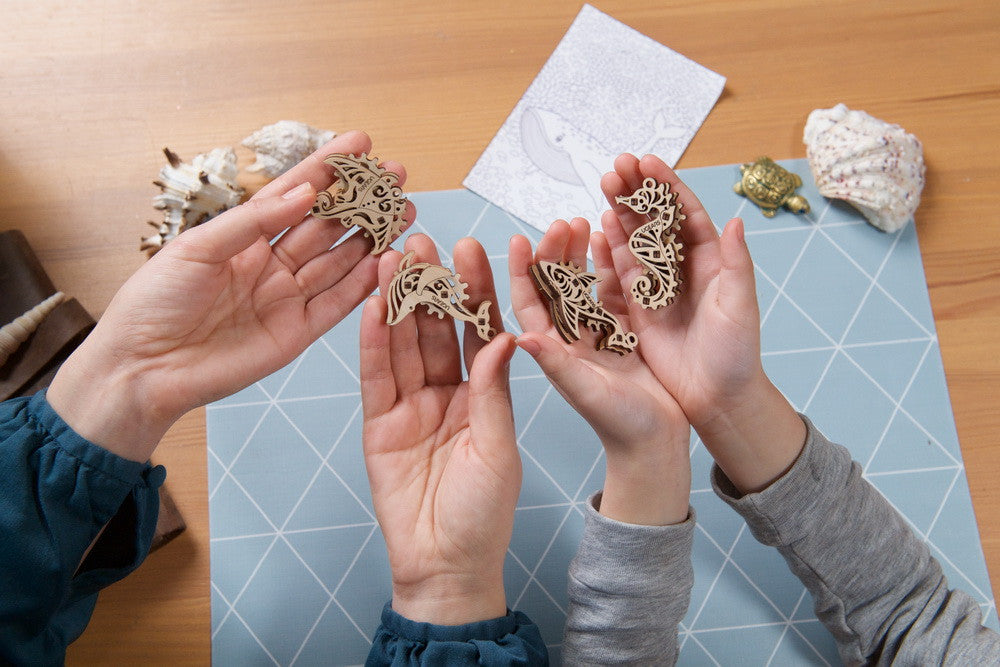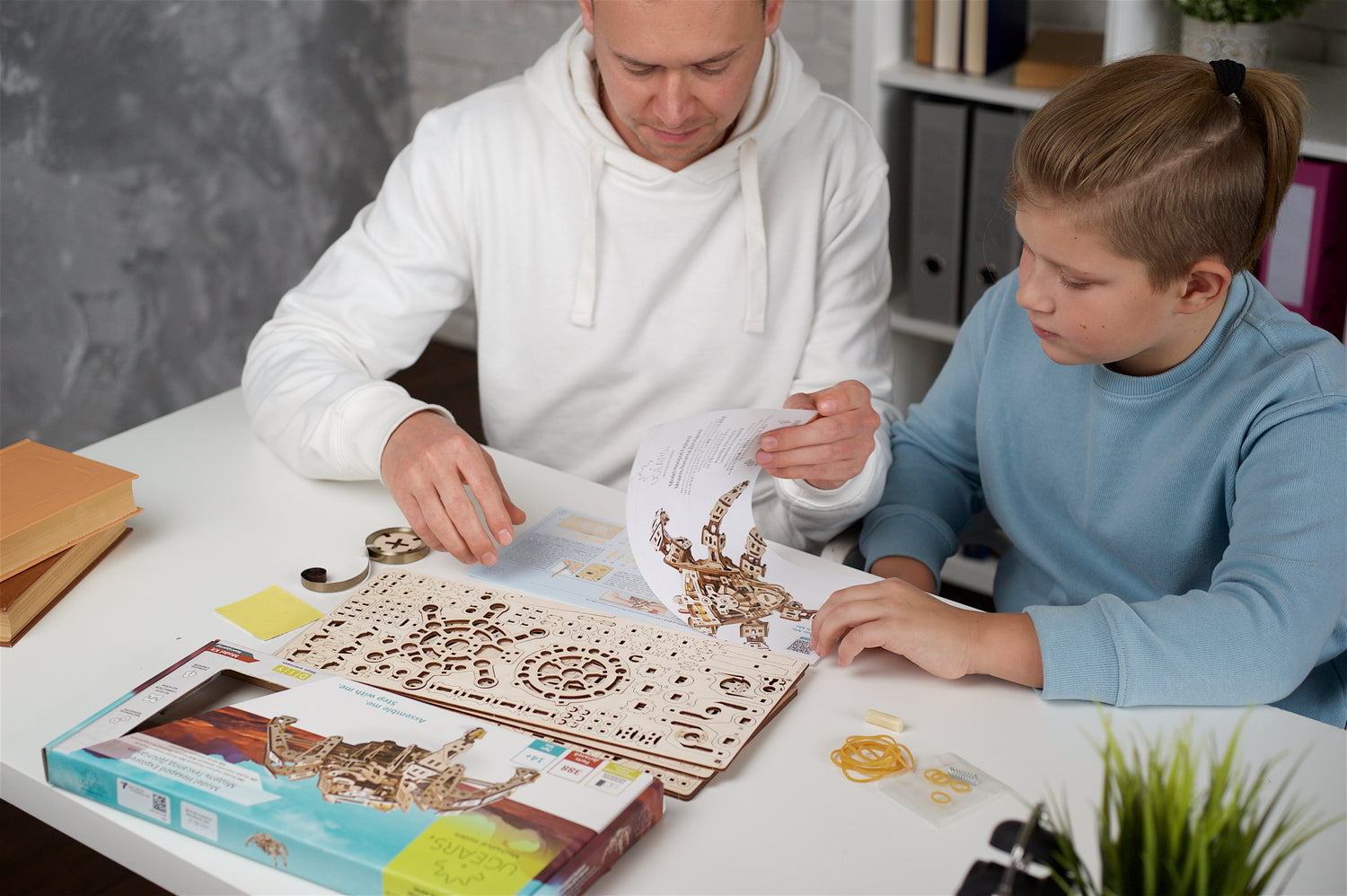 Ready to Build
Ugears models are made from sustainably sourced, laser cut plywood sheets. Everything you need is inside the box, so you can get building right away.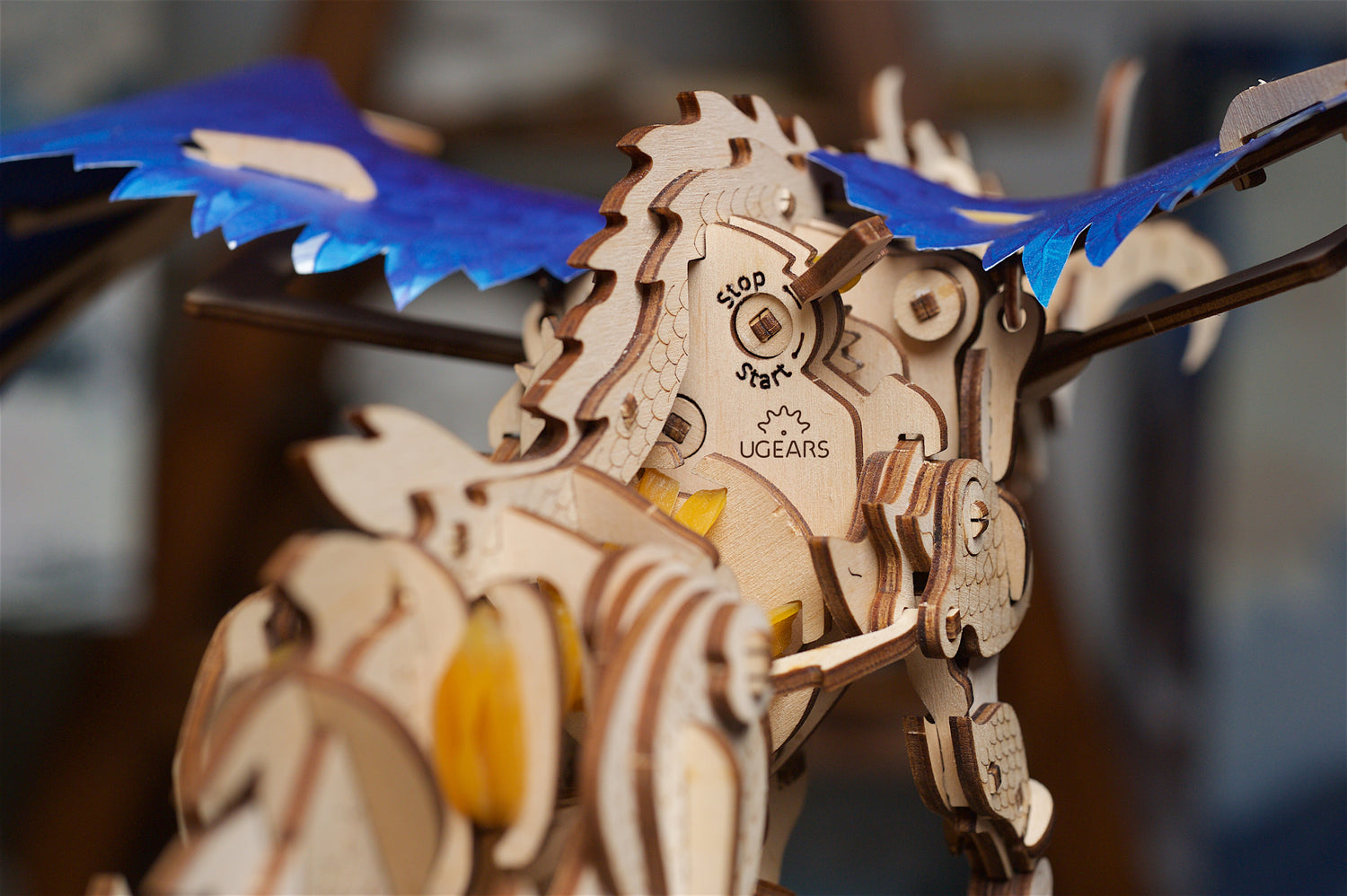 Mechanical
No batteries, no electricity, just Ugears. All mechanical models are powered by the ingenious mechanisms built by you. Just wind up your model and watch it come to life.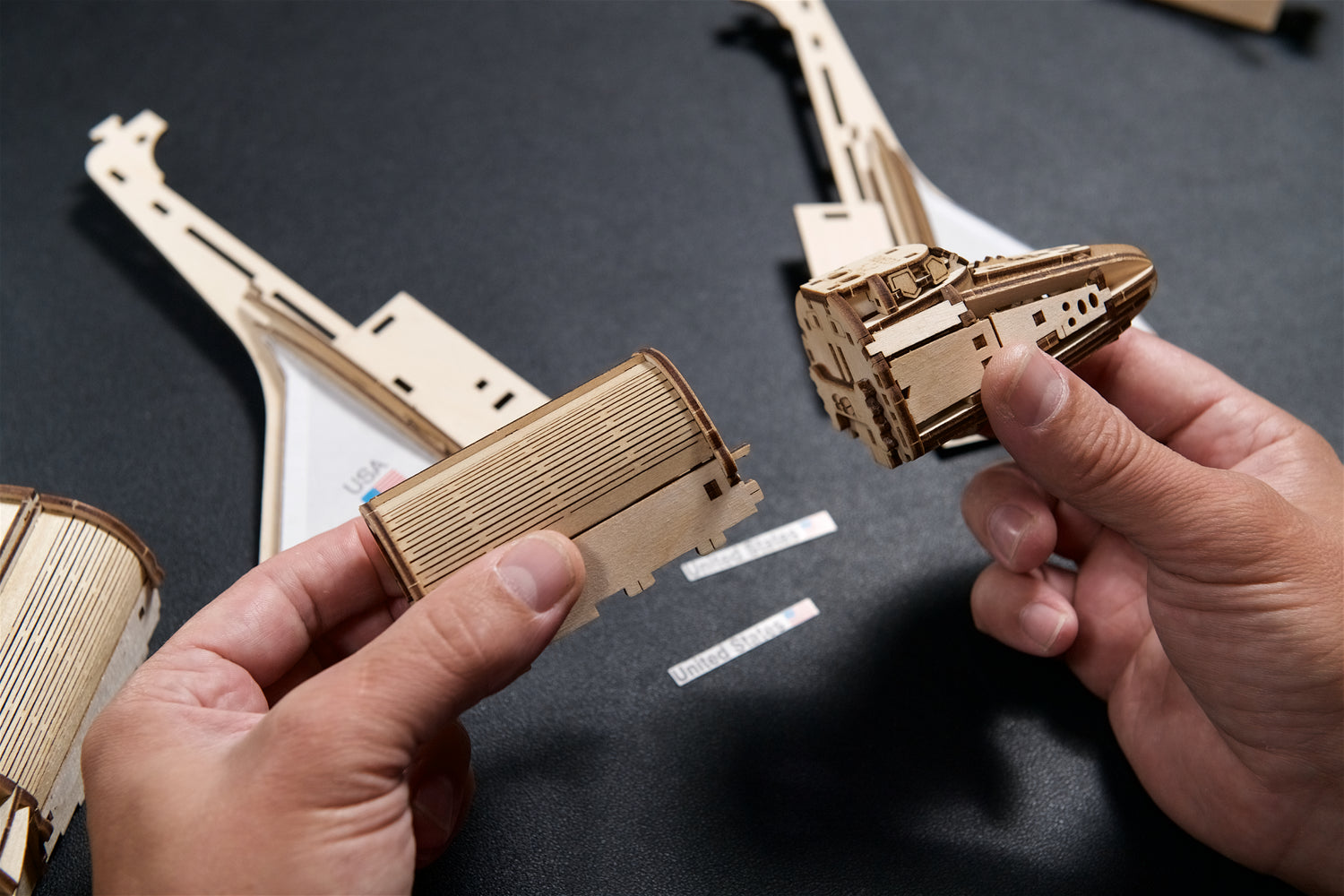 No Glue
Pieces have been designed so they will either click or slide into place. No glue or any other kind of adhesive is needed to build your model.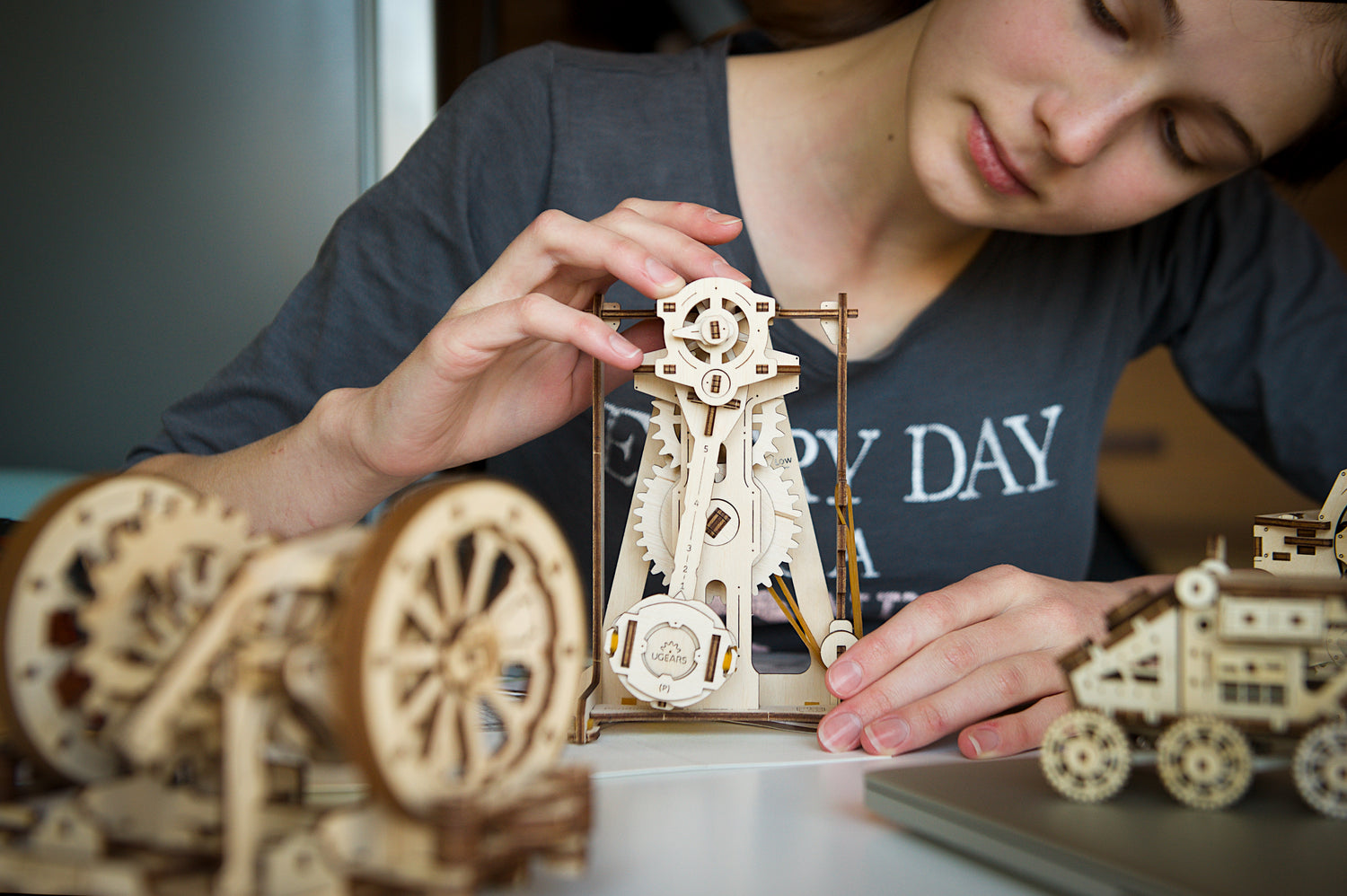 Educational
Models take inspiration from real life inventors and engineers, such as Da Vinci and Galileo. Learn the history behind the model as you build.