SKU:UGR70184
Regular price
Sale price
£56.99 GBP
Unit price
per
Liquid error (snippets/price line 121): divided by 0% OFF
Sale
Sold out
---
272

Pieces

8

Est. Time (hrs)
14+

Age

Advanced

Difficulty
LxWxH 220 mm x 165 mm x 115 mm
---
Share
Tribute to Ukrainian Courage: The Tractor Wins mechanical model reveals the true stories of Ukrainian farmers towing abandoned or damaged Russian tanks, trucks, and personnel carriers with their tractors during the 2022 war
Two - in - One Design: This 3D wooden puzzle kit includes a strong, spring - driven farm tractor toy with an elegant signature UGears design and mechanics, as well as a folding paper tank that can be towed behind. This 3D puzzle aims to inspire and support the defenders of our homeland
No extra tools required: The tractor building kit has 272 parts, including wooden tractor pieces, cardboard tank pieces, a tow string, tools, and illustrated instructions in 11 languages. Excellent tractor models to build together with family or friends
Rewarding Playtime: All our 3D wooden puzzles for adults and toy models for kids promise quality time and fast assembly. Start the tractor, and watch it powerfully overcome obstacles while always moving forward
Meaningful Gift: UGears DIY kits for adults and children have a story behind them. Celebrate the strength and courage of the Ukrainian farmer with The Tractor Wins. Assemble one for yourself and gift one to your loved ones
Kit contains all required components and no glue is required
Precision laser cut plywood. Only requires assembly.
UGears Mechanical Models are self-propelled, mechanical wooden model assembly kits.
Perfect for family projects, puzzle enthusiasts, and hands-on STEM learning
272 parts
Assembly time: 7 hours
Model size Tractor 220x165x115mm
Model size Tank 335x140x85mm
The Tractor Wins
Assemble me. Be proud of me!
There's strong, and then there's farmer strong. Celebrate the strength and courage of the Ukrainian farmer with The Tractor Wins model from Ugears. In the early days of russia's February 2022 full-scale invasion of Ukraine, photographs and video began to circulate on the web of Ukrainian farmers towing russian tanks, trucks and personnel carriers with their tractors. Some of the armored vehicles had been destroyed or damaged by Ukraine's armed forces, but in other cases they had simply run out of gas or been abandoned by conscripts whose hearts weren't in the fight. The brave Ukrainian farmers, helping to defend their homeland, spirited away fully operational, high-grade military equipment from the invading army to give to their own armed forces. The images of this strange, courageous, and humorous harvest exploded on news sites around the world, becoming a meme and an enduring image of the war.
Now you can honor the heroism of these farmers with The Tractor Wins model from Ugears. The model is a two-in-one: a strong, spring-driven wooden tractor, with signature Ugears elegant design and mechanics, and a folding paper tank that can be towed behind the tractor with a tow line. This handsome, powerful tractor is the successor of our original, vintage tractor model and a companion piece, or "big brother" of our Brave UA Tractor mini-model from the "Age of Bravery" series, celebrating Ukrainian defenders throughout history and highlighting some of the standout episodes and stories of the current war.
The wooden Tractor's spring is wound using a key on the underside. A lever in the tractor cab serves as a start/stop switch. When the lever is lowered the force of the spring is transmitted to the rubberized wheels through the gear system, which includes a pendulum to regulate speed. The rear wheels of the Tractor have an overrunning clutch that allows for tighter turns. The Tractor's hatch, doors, and hood can all be opened, while the steering angle of the wheels can be changed by turning them manually. Laser-engraved design features include cool tire sidewall markings and a trident on the Tractor's flag, a symbol of Ukraine's strength, freedom and indomitable spirit, as seen on the Ukrainian coat of arms.
As for the cardboard tank, this can be folded and assembled quite easily, without glue. One advantage of the flimsy material (a first in our collection) used for the tank is you can poke holes or damage your tank in any way you see fit. You can also color your Tractor and tank in colors of your choosing.
The Tractor Wins model kit has 272 parts, including wooden Tractor pieces, cardboard tank pieces, and tow string. Everything you need for assembly comes right in the kit. As with all Ugears DIY models and 3D puzzles you won't need glue or special tools, just assemble the pieces following our illustrated step-by-step instructions in 11 languages (English, Ukrainian, German, Spanish, French, Italian, Portuguese, Polish, Japanese, Chinese, and Korean). The Tractor Wins is an Intermediate level model, so good for those with a bit of modeling experience, and promises approximately 7 hours of enjoyable assembly time. You'll have many more hours of enjoyable playtime as you reenact for your friends and family, grandchildren, nieces and nephews, or neighborhood children, the story of brave Ukrainian farmers getting the better of a superpower's professional military.
We hope that The Tractor Wins model serves as an inspiration, and a reminder that everyone can be strong, everyone can be brave and stand up to a bully, it just takes heart. In the fight for Ukrainian independence, it's not just professional soldiers but the entire Ukrainian people who have bravely stood against the foe. Do you know anyone who is going through a major life challenge, or a difficult time? Why not send them a kit or a completed model you built yourself of The Tractor Wins, with the message, "Be brave!" or "You got this!"
From the bottom of our hearts we thank you for supporting Ukraine in its time of need, and we remind our fans around the world that part of the proceeds from each model purchased on our international website will be donated to Ukrainian relief. We know the day will soon come when Ukrainian farmers can return to their most important work, which is feeding the world. Until then, Glory to the defenders! Glory to the farmers!
View full details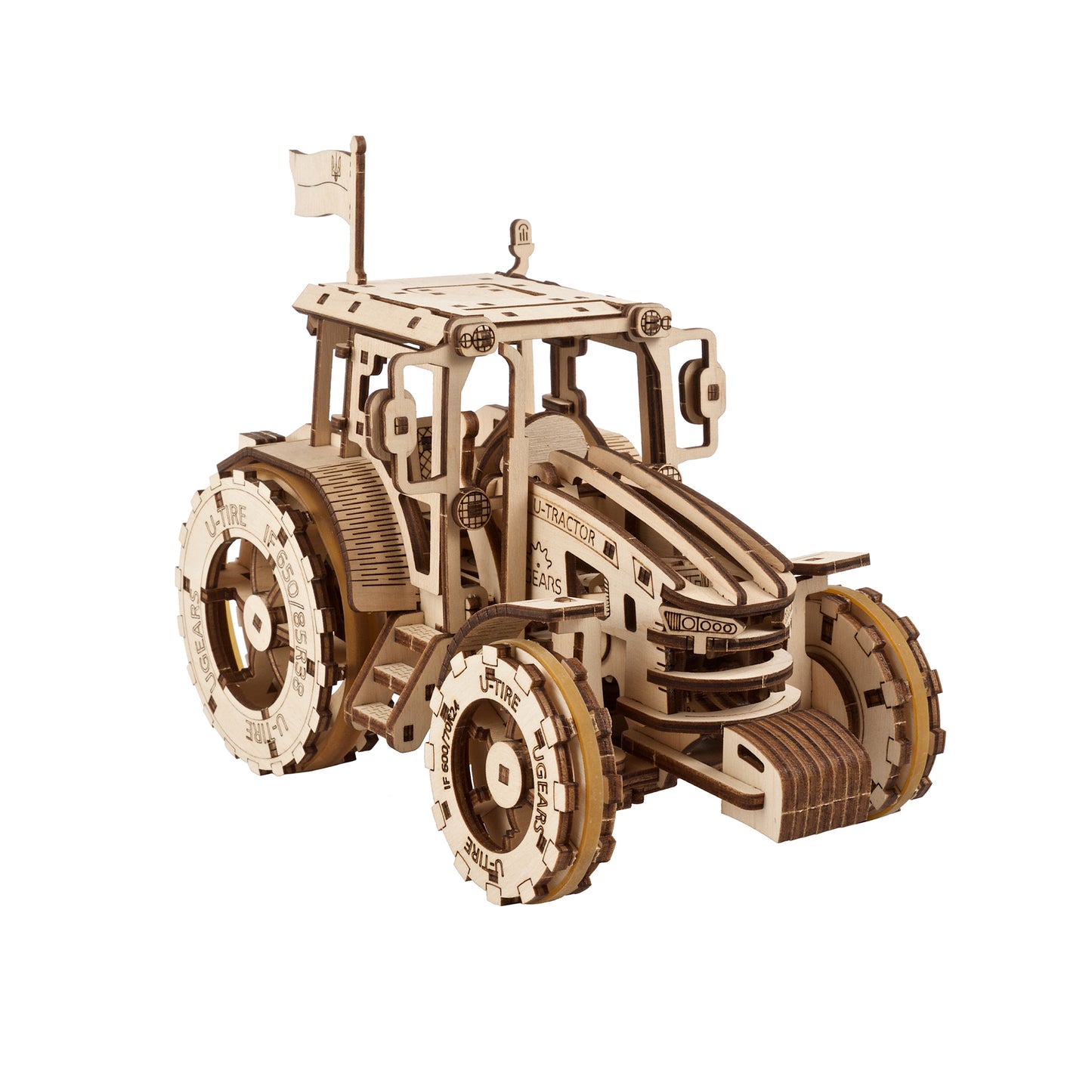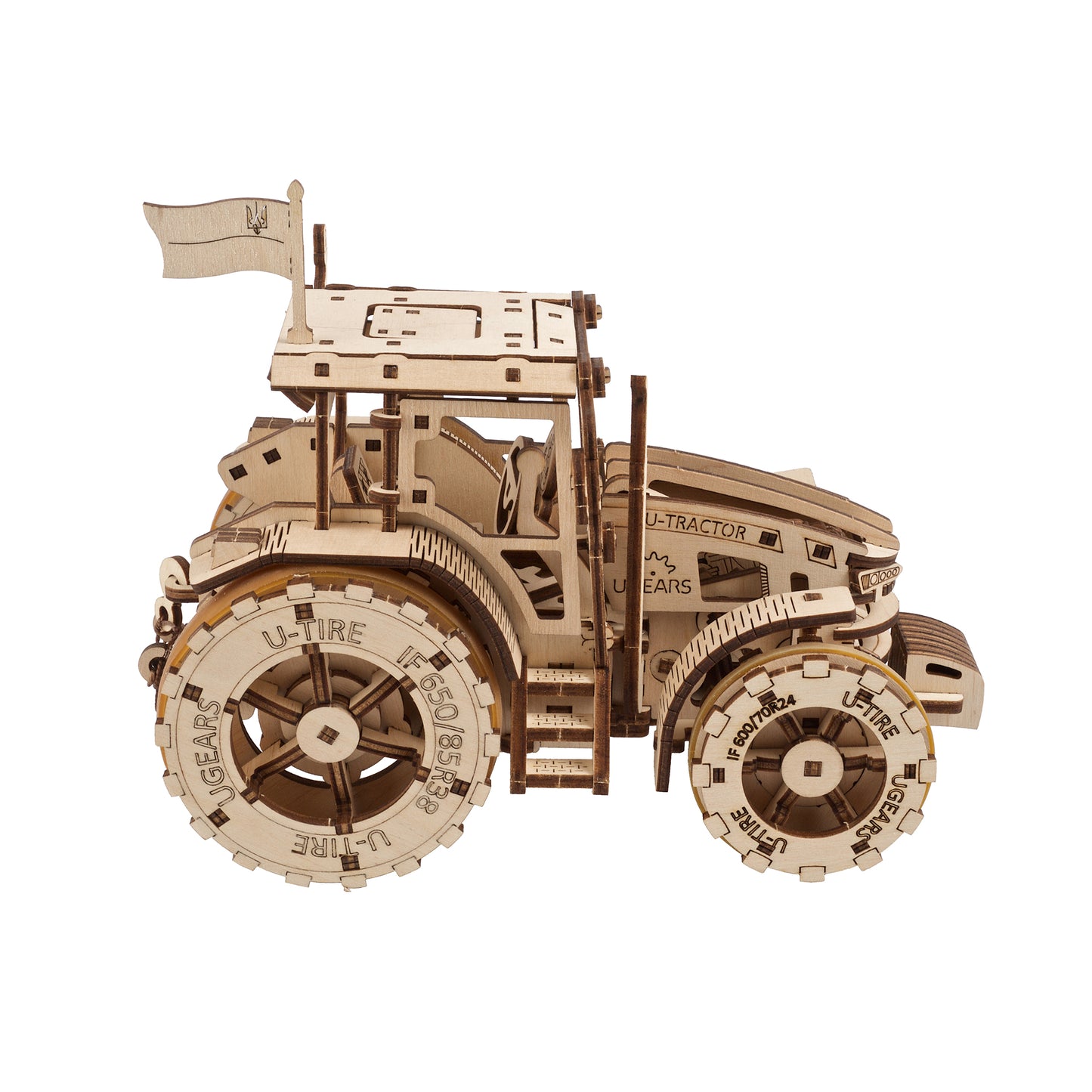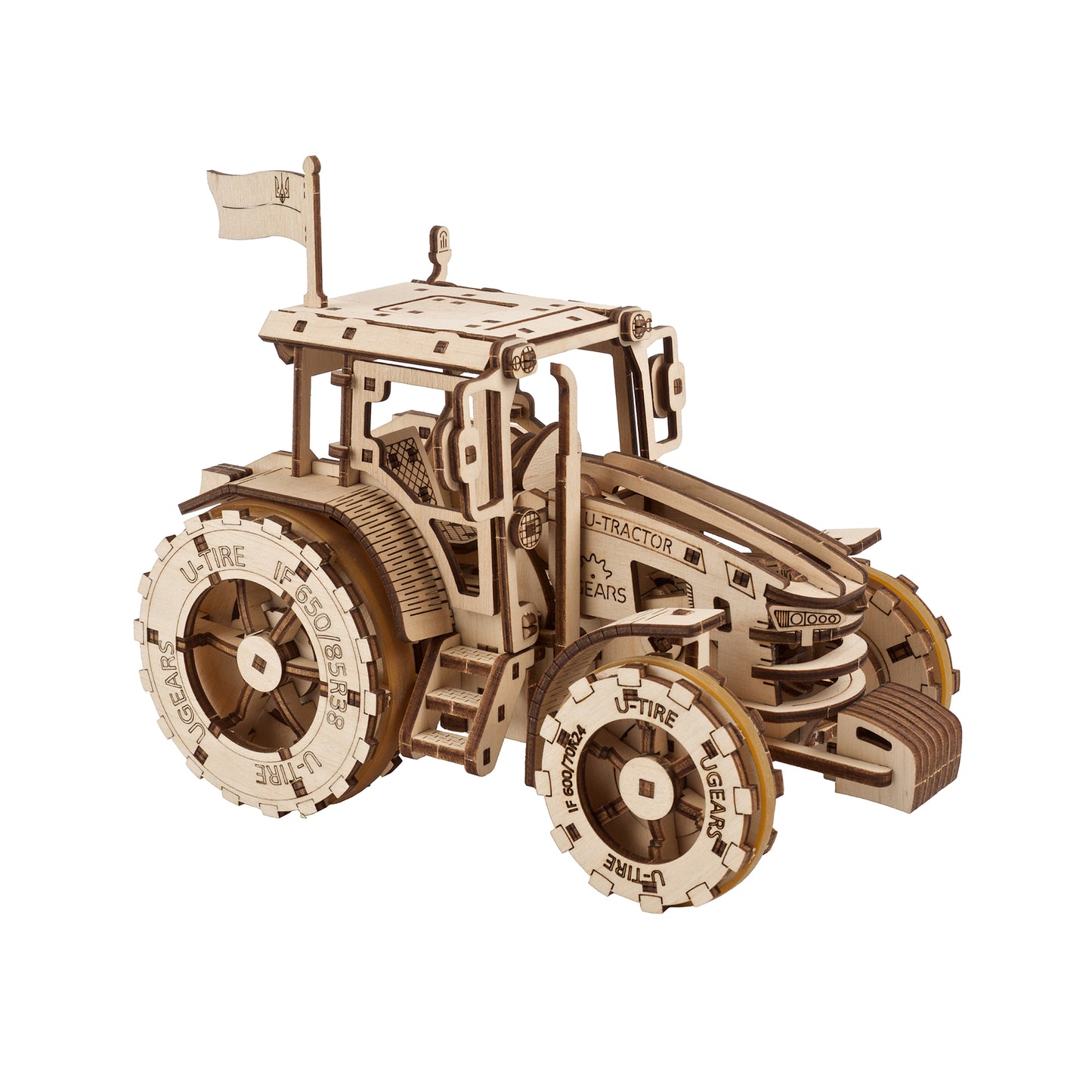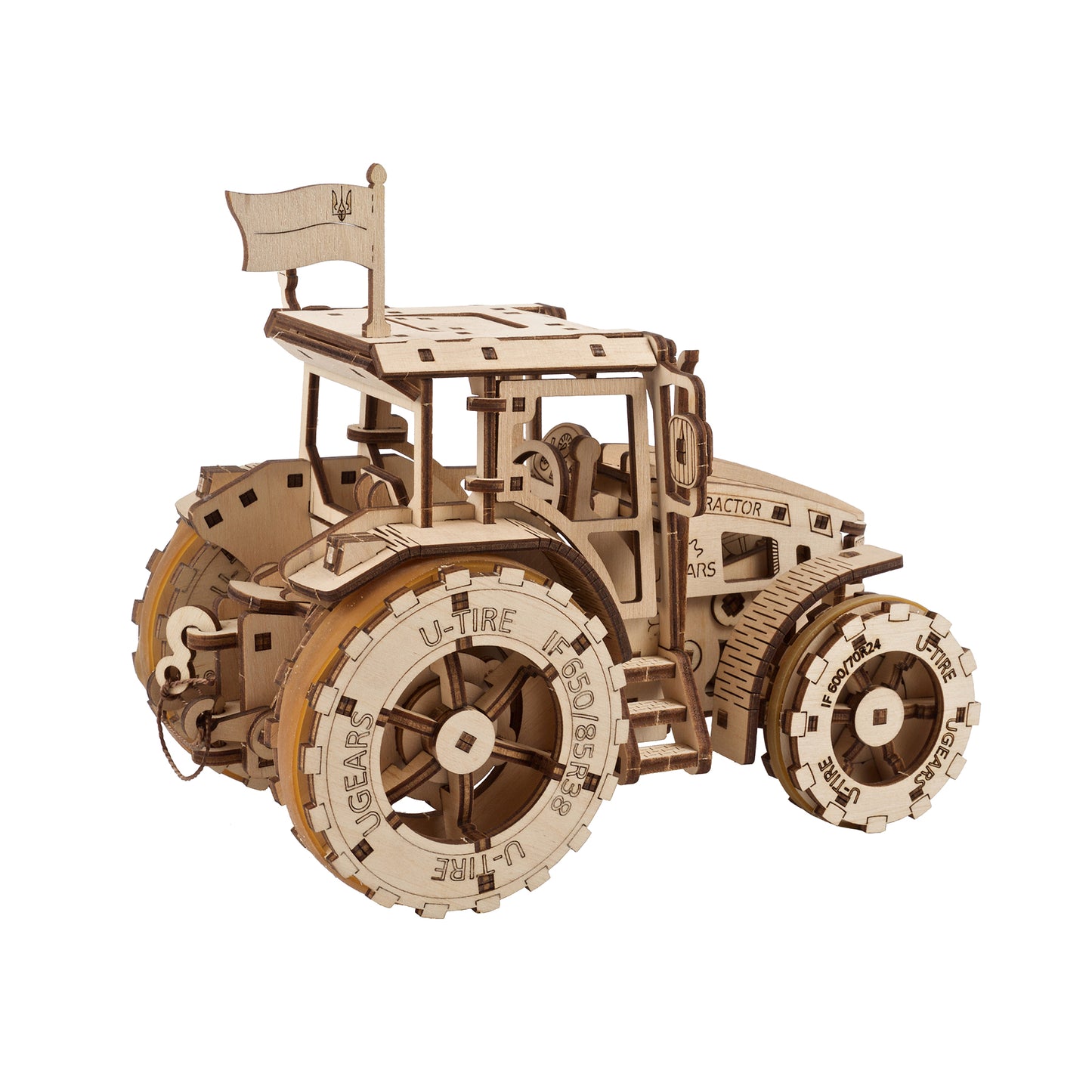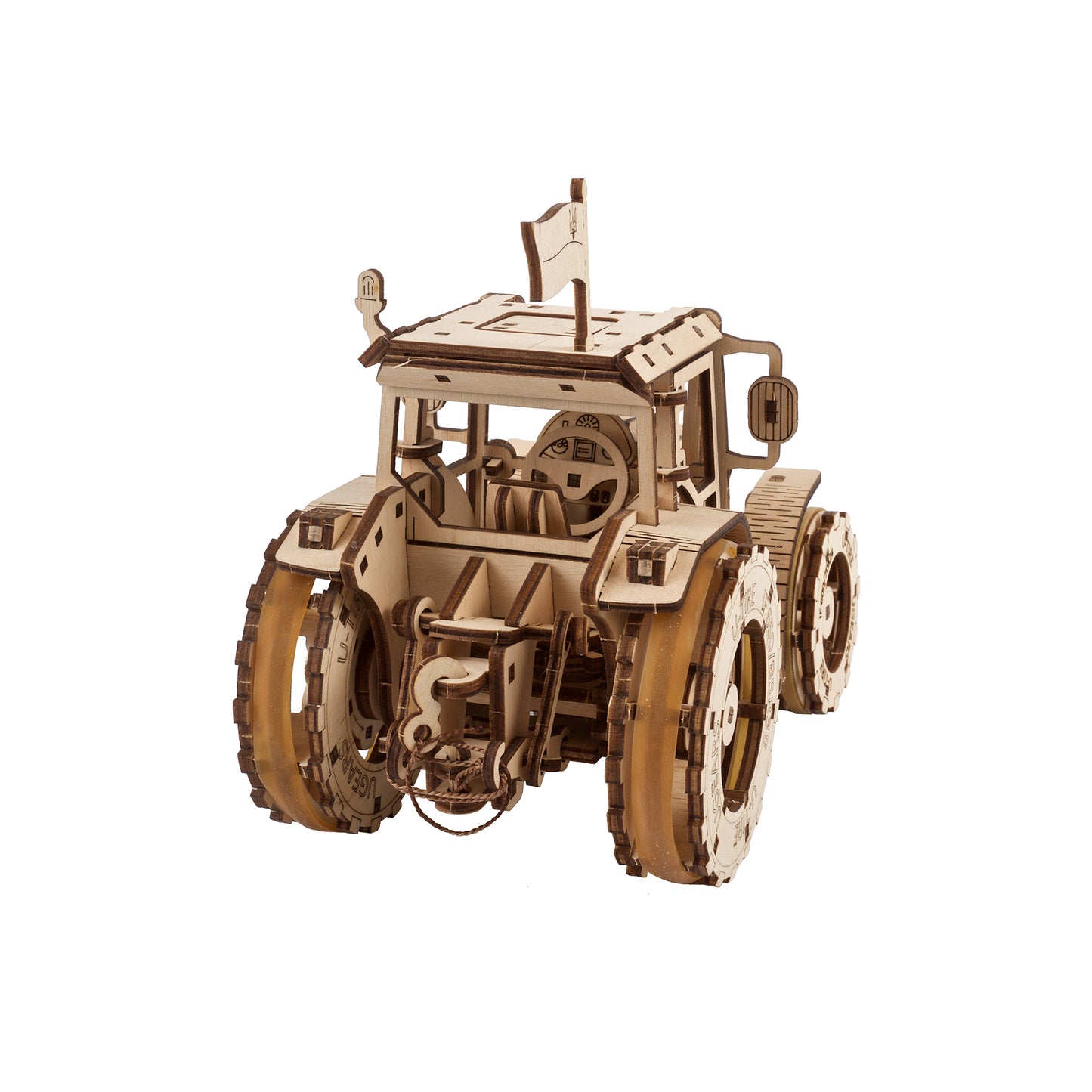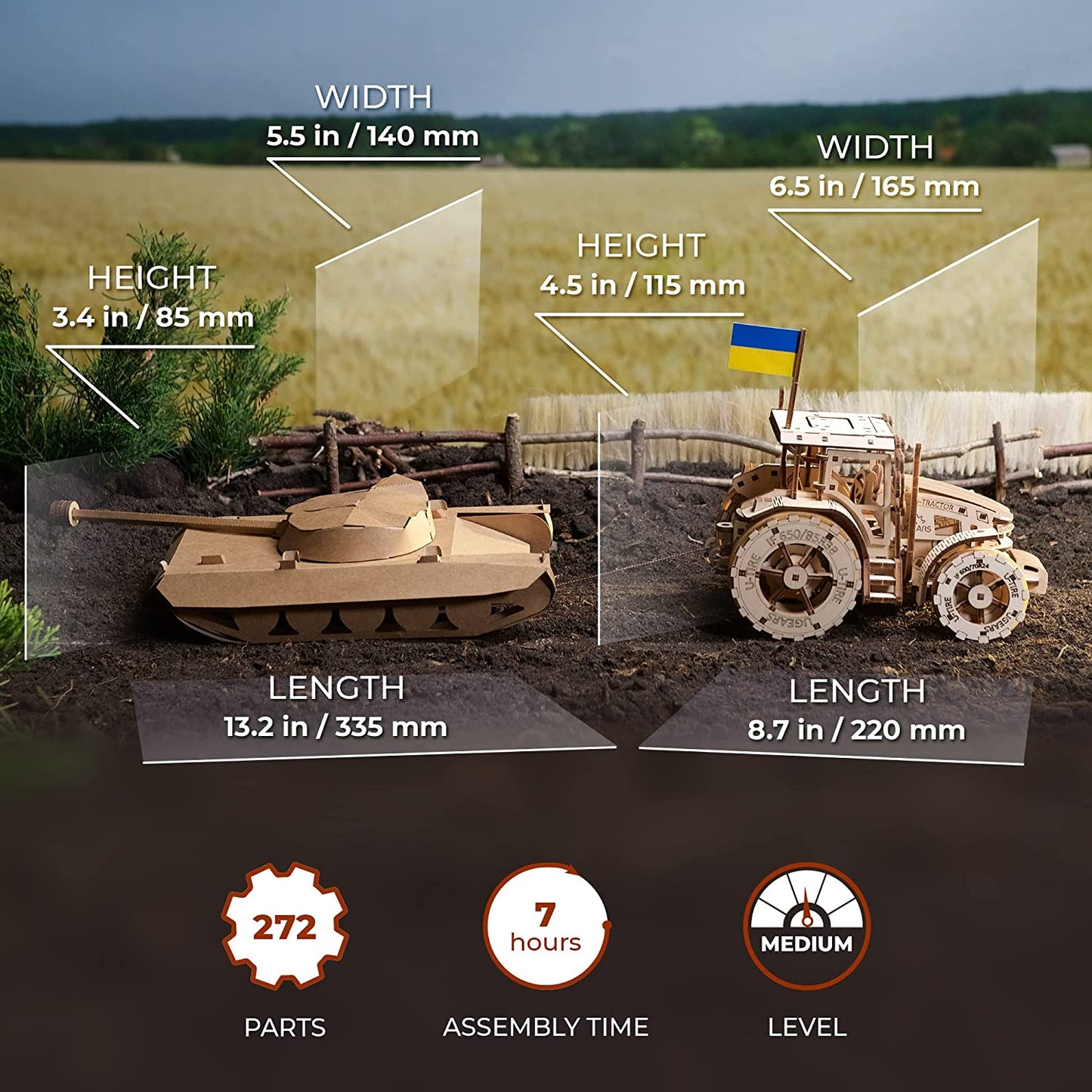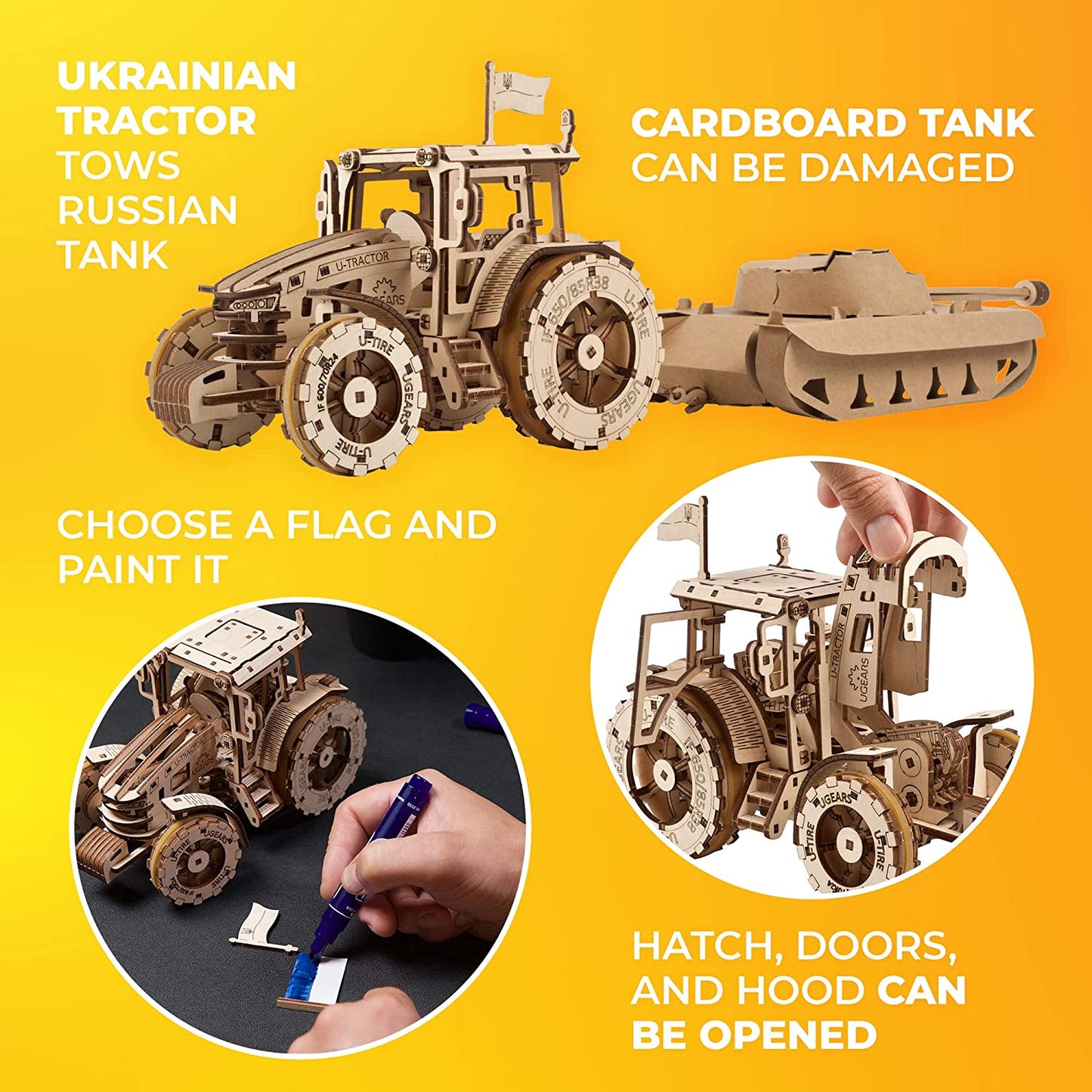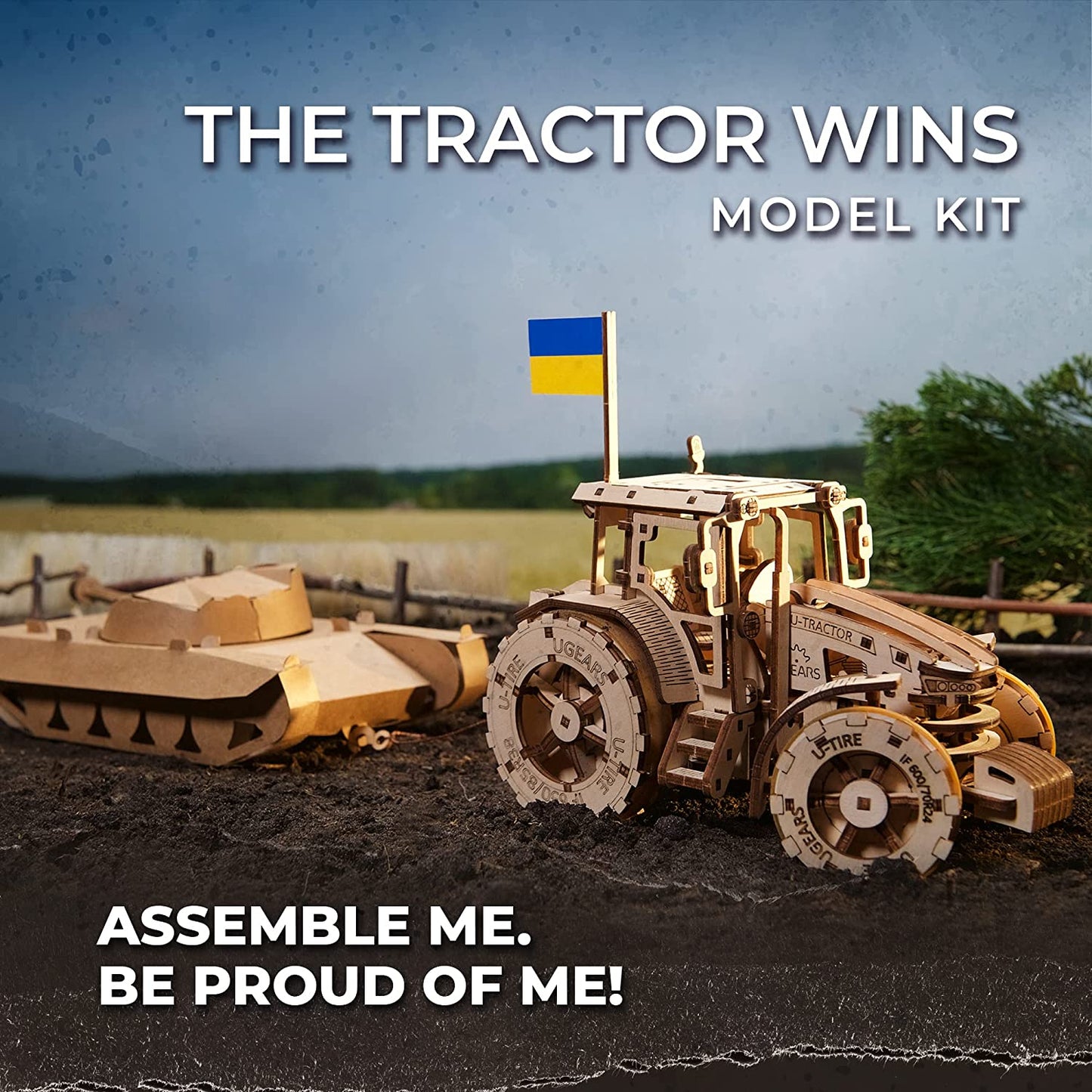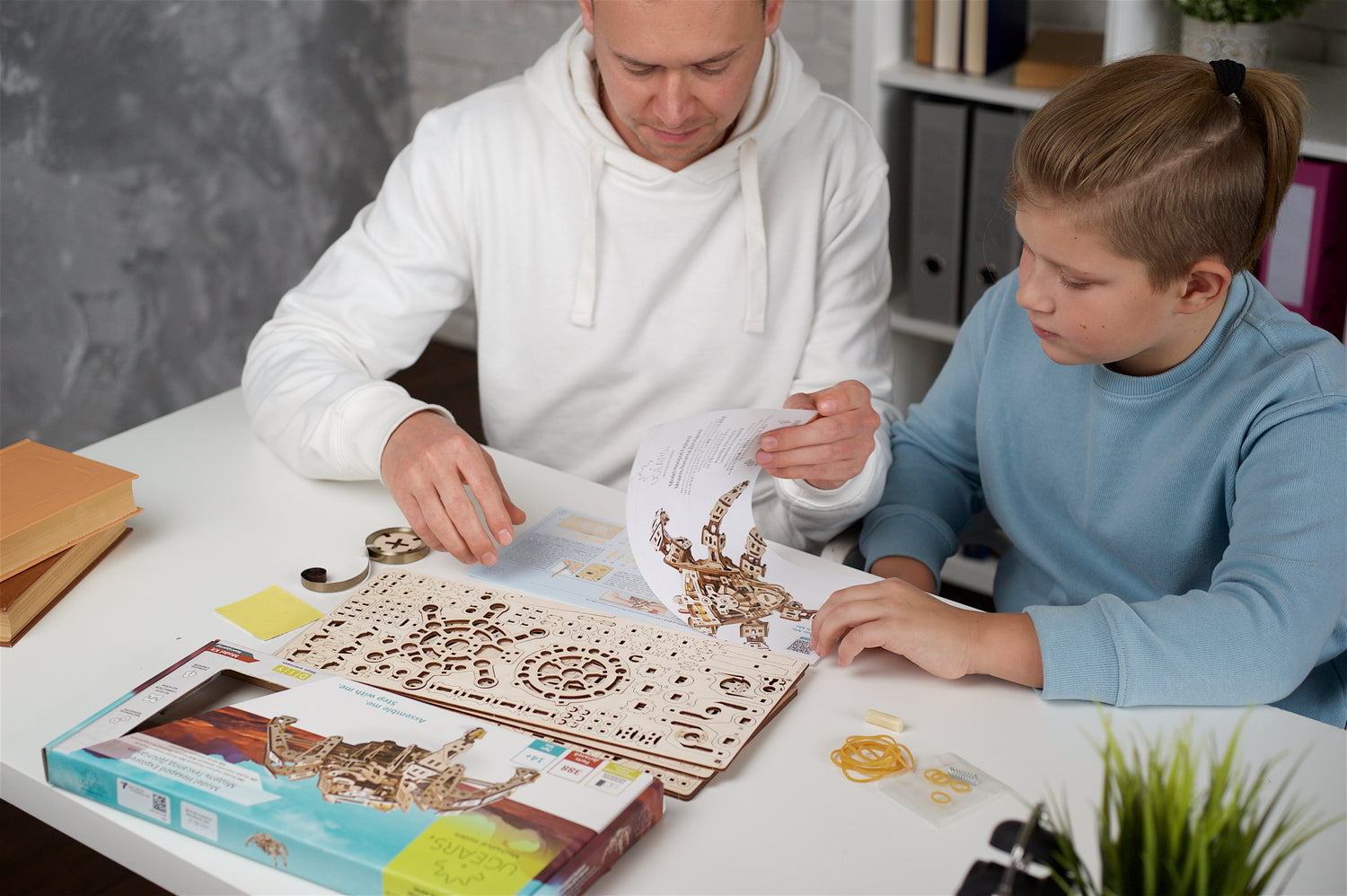 Ready to Build
Ugears models are made from sustainably sourced, laser cut plywood sheets. Everything you need is inside the box, so you can get building right away.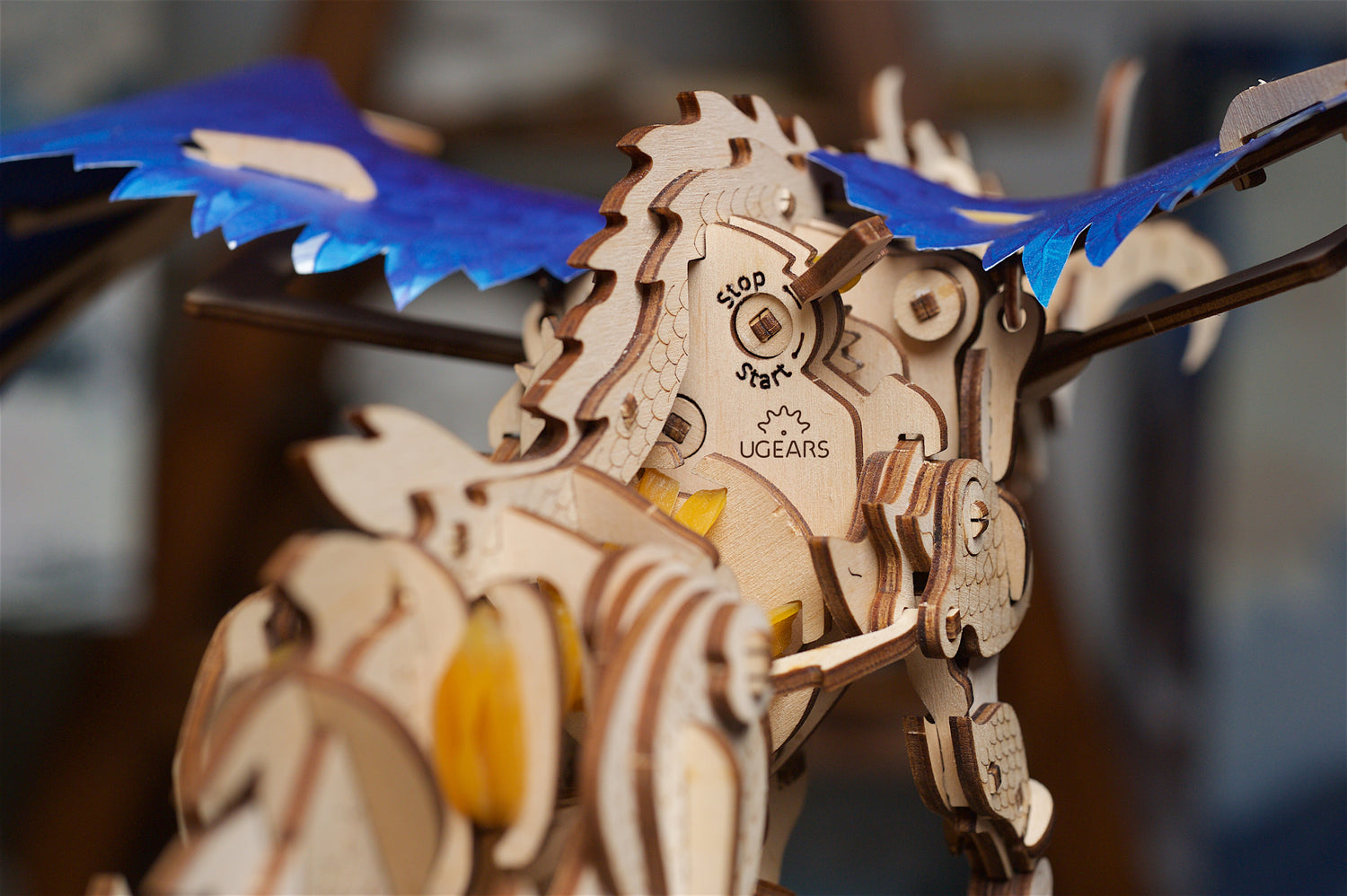 Mechanical
No batteries, no electricity, just Ugears. All mechanical models are powered by the ingenious mechanisms built by you. Just wind up your model and watch it come to life.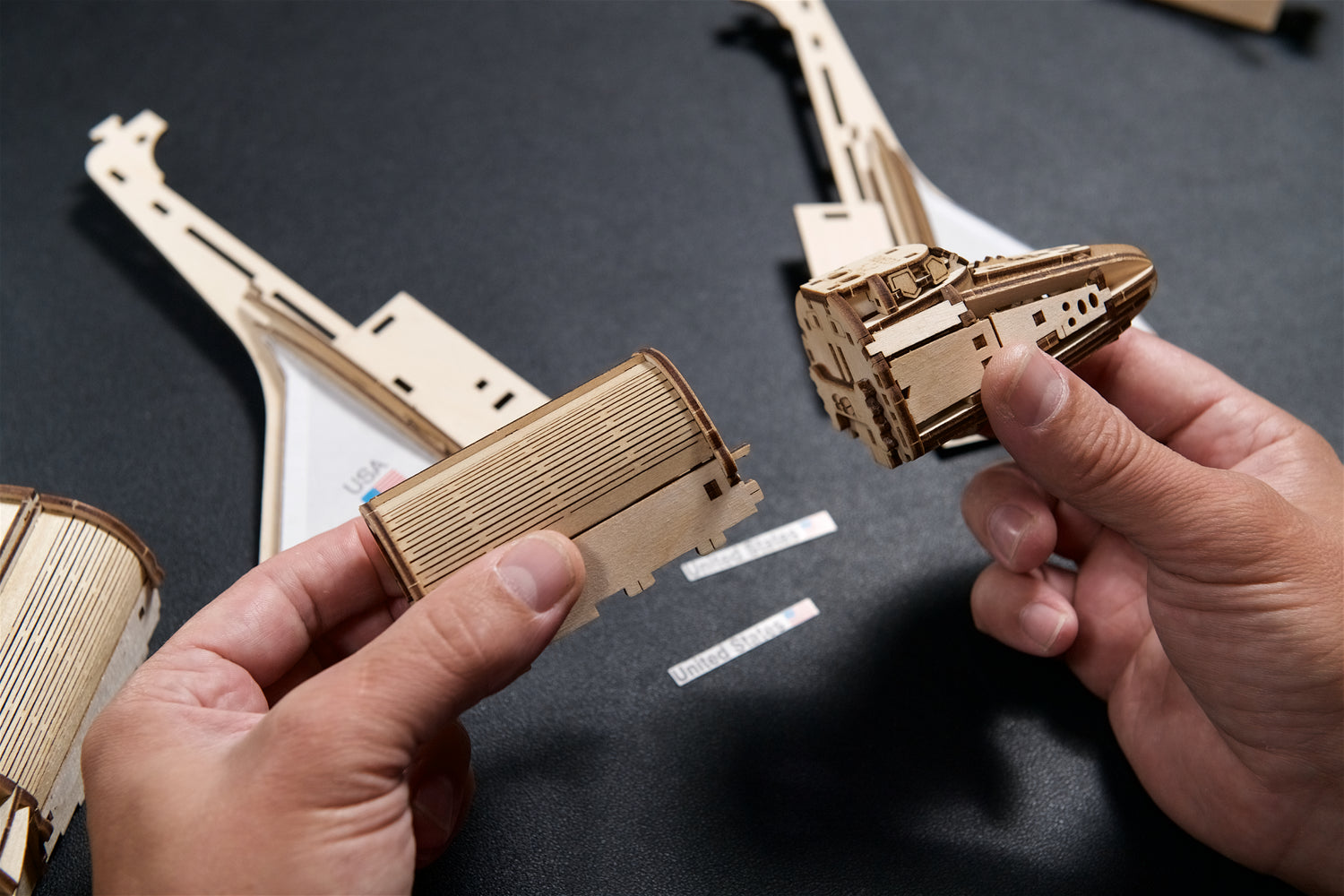 No Glue
Pieces have been designed so they will either click or slide into place. No glue or any other kind of adhesive is needed to build your model.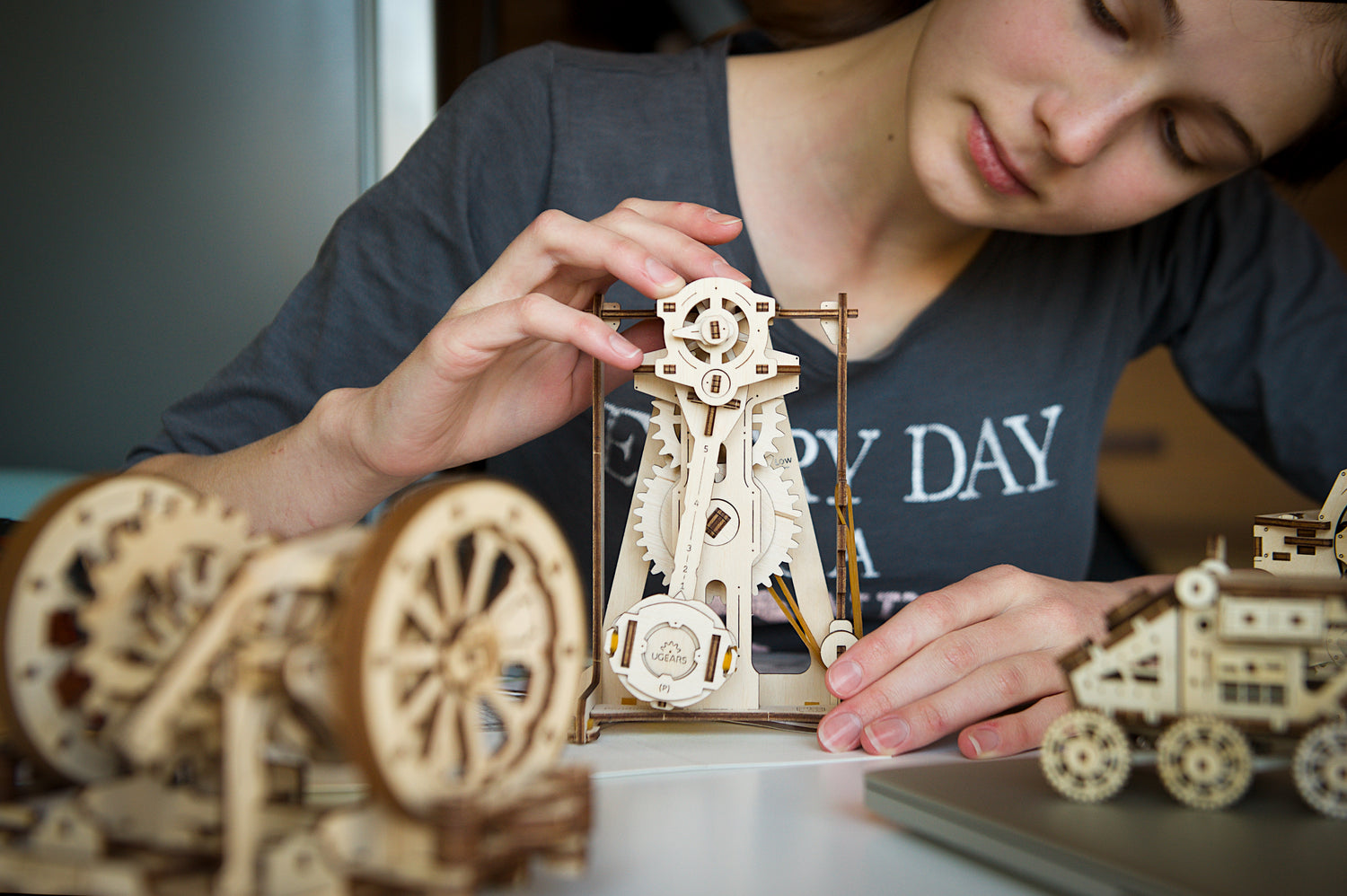 Educational
Models take inspiration from real life inventors and engineers, such as Da Vinci and Galileo. Learn the history behind the model as you build.