SKU:UGR70155
Regular price
Sale price
£47.99 GBP
Unit price
per
Liquid error (snippets/price line 121): divided by 0% OFF
Sale
Sold out
---
325

Pieces

6

Est. Time (hrs)
14+

Age

Advanced

Difficulty
LxWxH 235 mm x 235 mm x 200 mm
---
Share
Underwater adventure: The mechanical aquarium is an ingenious mechanical model building kit of a saltwater fishbowl with two pet tropical fish chasing each other around in a forest of macroalgae fronds that shelter a tiny seahorse
Unique mechanical action: Up to now, UGears 3D puzzles for kids and adults have been propelled by rubber band motors. This aquarium engineering kit opens a new chapter: engineering toys driven by a spring-loaded mechanism
Everything is in the box: No extra tools or glue are needed to assemble our wooden puzzle pieces for crafts. Enjoy this challenging yet fascinating kid's building project and model building kit for adults
Expand your knowledge: Our 3D wooden puzzles for adults showcase the action and interplay of drive gears and driven gears, the function of pendulums, and how spring-action mechanisms work
Exquisite artifact: Choose UGears wooden models for adults to build memorable gifts for the fishkeepers in your life. Get your mechanical aquarium kit now
Kit contains all required components and no glue is required
Precision laser cut plywood. Only requires assembly.
UGears Mechanical Models are self-propelled, mechanical wooden model assembly kits.
Perfect for family projects, puzzle enthusiasts, and hands-on STEM learning
325 parts
Assembly time: 6 hours
Model size 235x235x200mm
Mechanical Aquarium – wooden 3D puzzle from Ugears
Mechanical Aquarium | Assemble & Watch the fish swim!
The Mechanical Aquarium from Ugears is an ingenious saltwater fishbowl, with two pet tropical fish chasing each other around a forest of macroalgae fronds, inside of which hides another small inhabitant of the marine environment—a seahorse! The beauty, variety and intrigue of saltwater fish-keeping makes it one of the world's most popular hobbies. Perhaps you are a snorkeling or diving enthusiast, and would like to be reminded of underwater adventures when you've dived a colorful reef or explored a kelp forest. Building Ugears' charming and unique wooden models, brain teasers and 3D puzzles has become a popular hobby for thousands of people in 85 countries across five continents. Now you can combine these hobbies in a single model!
Not only is this DIY aquarium model kit, with its original theme and design, a fine addition to the Ugears catalogue, but it also features a unique mechanical action. The fish and algae rotate simultaneously and in parallel, at different speeds and in different directions, simulating the smooth, undulating rhythms of underwater plant and animal life. The elegant fish look like they are really swimming as they move their heads and tails side-to-side. The Mechanical Aquarium model is unique in that while many Ugears models are propelled by rubber band motors, the Aquarium is driven by a spring, for longer action and greater longevity. At Ugears we pride ourselves on innovating, and on listening to our loyal customers, many of whom have been asking for models with spring-loaded mechanisms. We are proud to bring you this spring-action aquarium—a first in our growing catalogue of Ugears models!
To set the model in motion, wind the knob under the aquarium with about 25 half-turns, flip the switch from "STOP" to "SWIM" mode, then watch as your Mechanical Aquarium comes to life! The mechanism contains an internal pendulum to regulate and smooth the movement. We have designed this model to be the very definition of operational simplicity for users: one switch, two modes: on and off. You can stop the model at any time, or just let it go and enjoy the movements of the automaton fish and fronds for about 40 seconds.
Did you know the ancient Romans and Aztecs had rudimentary saltwater aquariums? (Those of the Aztecs were far grander). In 1846 British marine zoologist Anna Thynne created and maintained the first ecologically balanced marine aquarium over a period of three years, providing the inspiration for the London Zoo's Fish House seven years later. It wasn't until a century later, in the 1950s, that saltwater aquariums as a personal hobby really took off. Because of the need to periodically replenish tanks with fresh seawater, most early hobbyists lived near the ocean. Saltwater tanks have always required the hobbyist to buy quite a bit of associated equipment, including filtration, aeration, and lighting systems. Over the years, the aesthetics and technologies associated with saltwater aquariums have progressed, with bleached corals giving way to live rock and coral species, better water quality testing, better temperature control systems, commercial captive-breeding and coral propagation to reduce harvesting from vulnerable marine environments, and better understanding of species interconnectedness.
Not everyone is up to the challenges or expense of setting up and maintaining a saltwater fish tank. Even a basic starter tank for beginners represents a substantial, ongoing investment of time and resources. But with the Ugears Mechanical Aquarium, you can dip into the fascinating underwater world with an attractive, whimsical wooden model you can build yourself, then proudly display. Once the model is assembled your family and friends will have hours of enjoyment watching the automaton fish swimming with lifelike action around their wooden bowl, while getting occasional peeks through the fronds at the secretive seahorse. And you'll never need to test or change the water!
At Ugears we strive for gorgeous design with surprising mechanical action, to charm and delight our customers. We think you will agree we have achieved that with this beautiful Mechanical Aquarium. With Ugears there's always that extra touch of whimsy, embodied in this model by the hidden seahorse at the center. Part of our core mission is to bring people together, especially across generations, as they build and play with our unique mechanical marvels. Make the Mechanical Aquarium your next family project!
The Mechanical Aquarium has 325 pieces, is rated "Medium" level, and has an estimated assembly time of 6 hours. As you build the wooden aquarium, you will learn about the action and interplay of drive gears and driven gears in gear sets, the function of pendulums, and about spring-action mechanisms. You will experience the satisfaction of building something beautiful with your own hands, without need of glue or special tools. Everything you need for this fun DIY project comes right in the box: high quality plywood boards with precision laser-cut pieces that you snap out then snap together, the metal spring that powers the mechanism, and of course a set of detailed, illustrated instructions in 11 languages.
Looking for a unique gift idea for a friend or family member? Maybe someone you know is a saltwater aquarium enthusiast, a model building hobbyist, or simply someone who enjoys working with their hands. Maybe you're the hobbyist looking to share with friends and family the joy you find in saltwater aquariums, snorkeling or diving, or building 3D puzzles. Perhaps there are some children in your life who would be delighted to wind up this model and set the fish spinning around their bowl again and again. The Mechanical Aquarium is certain to charm, and makes a thoughtful gift for birthdays, holidays, any occasion or no occasion. Give it as a DIY kit wrapped up in its handsome box, or build it yourself and present the finished Mechanical Aquarium as a personal gift in which you have invested your time and care. Either way, the wooden Mechanical Aquarium will be a cherished gift, and a delightful addition to any home or office.
View full details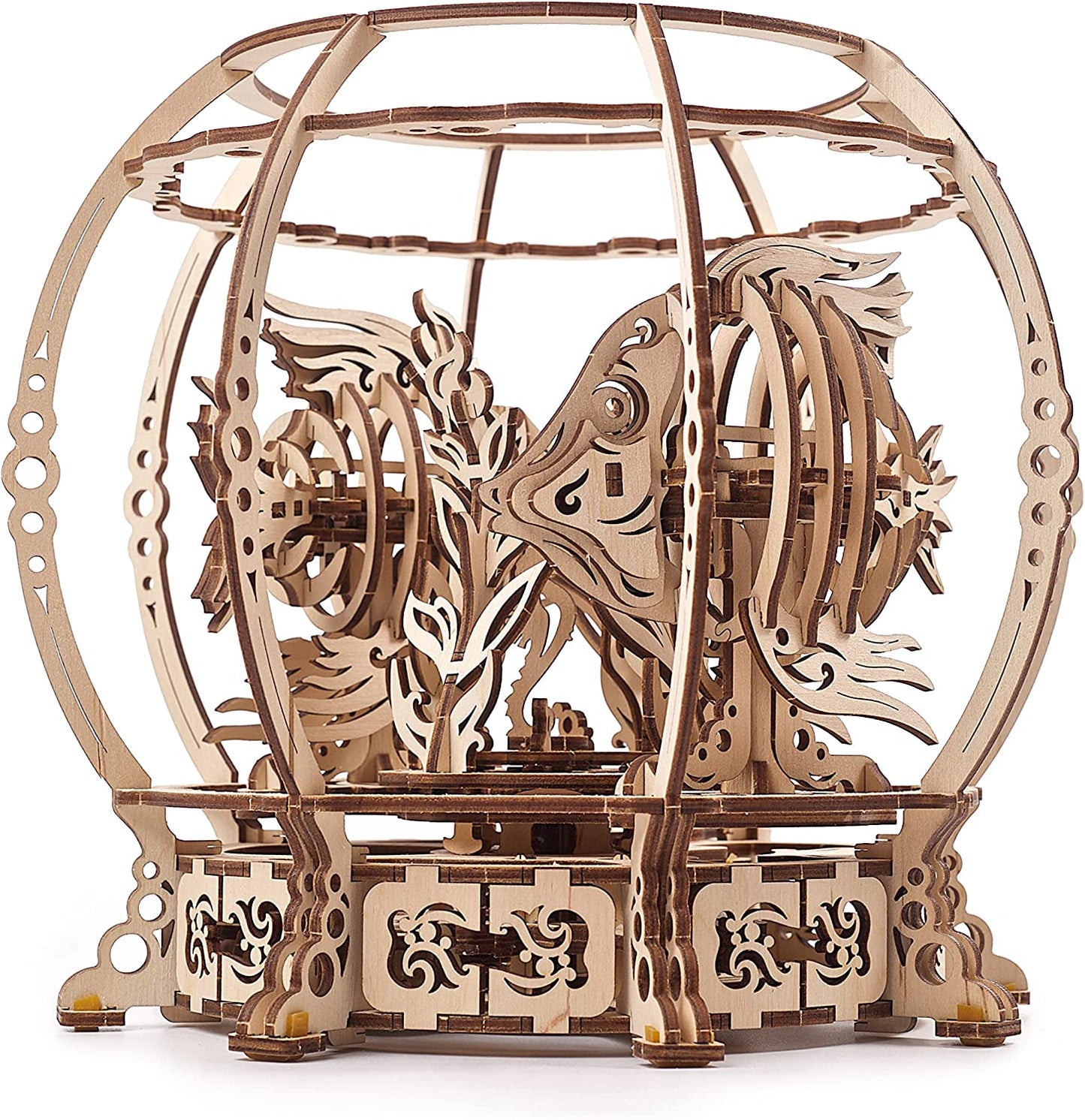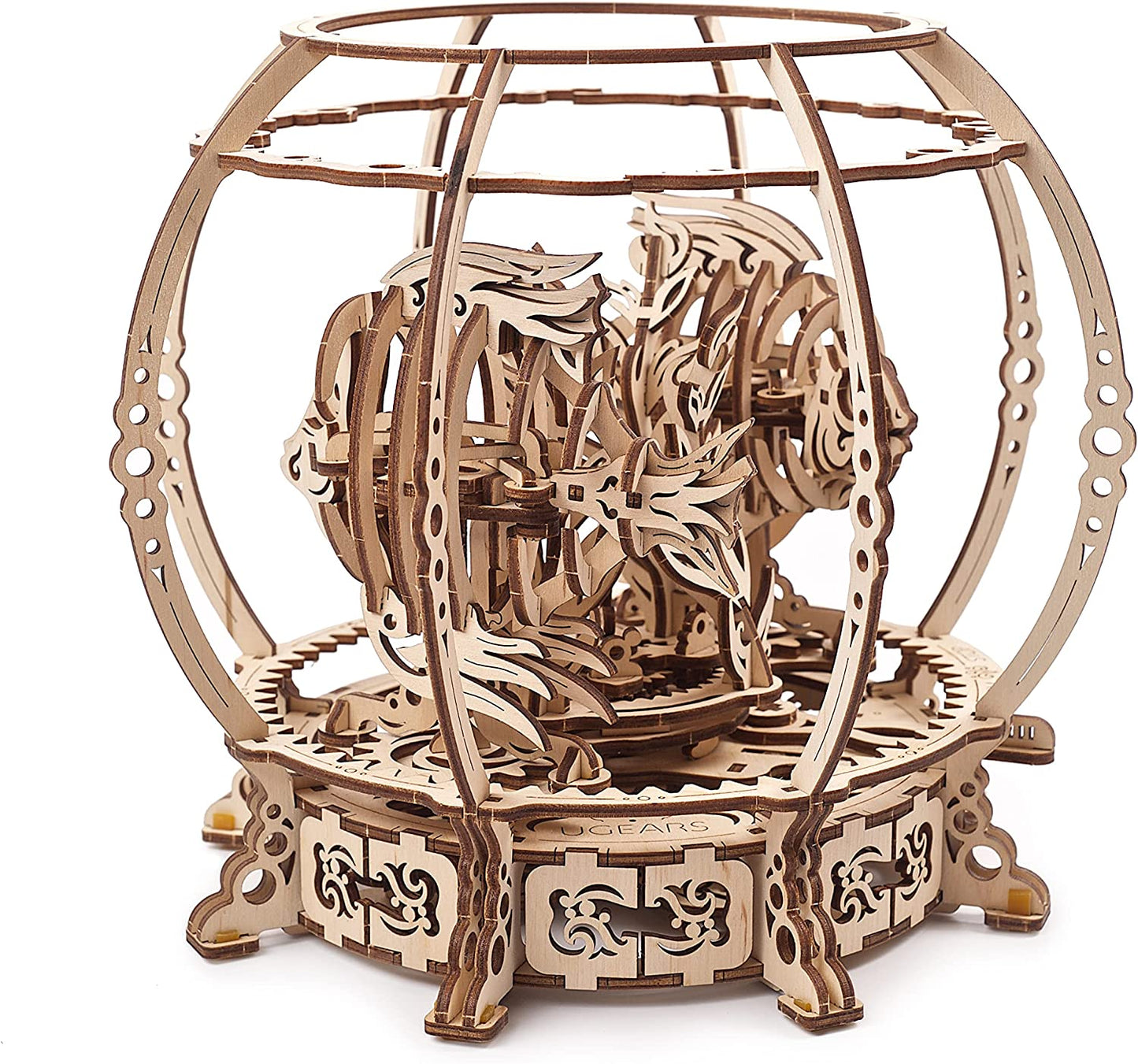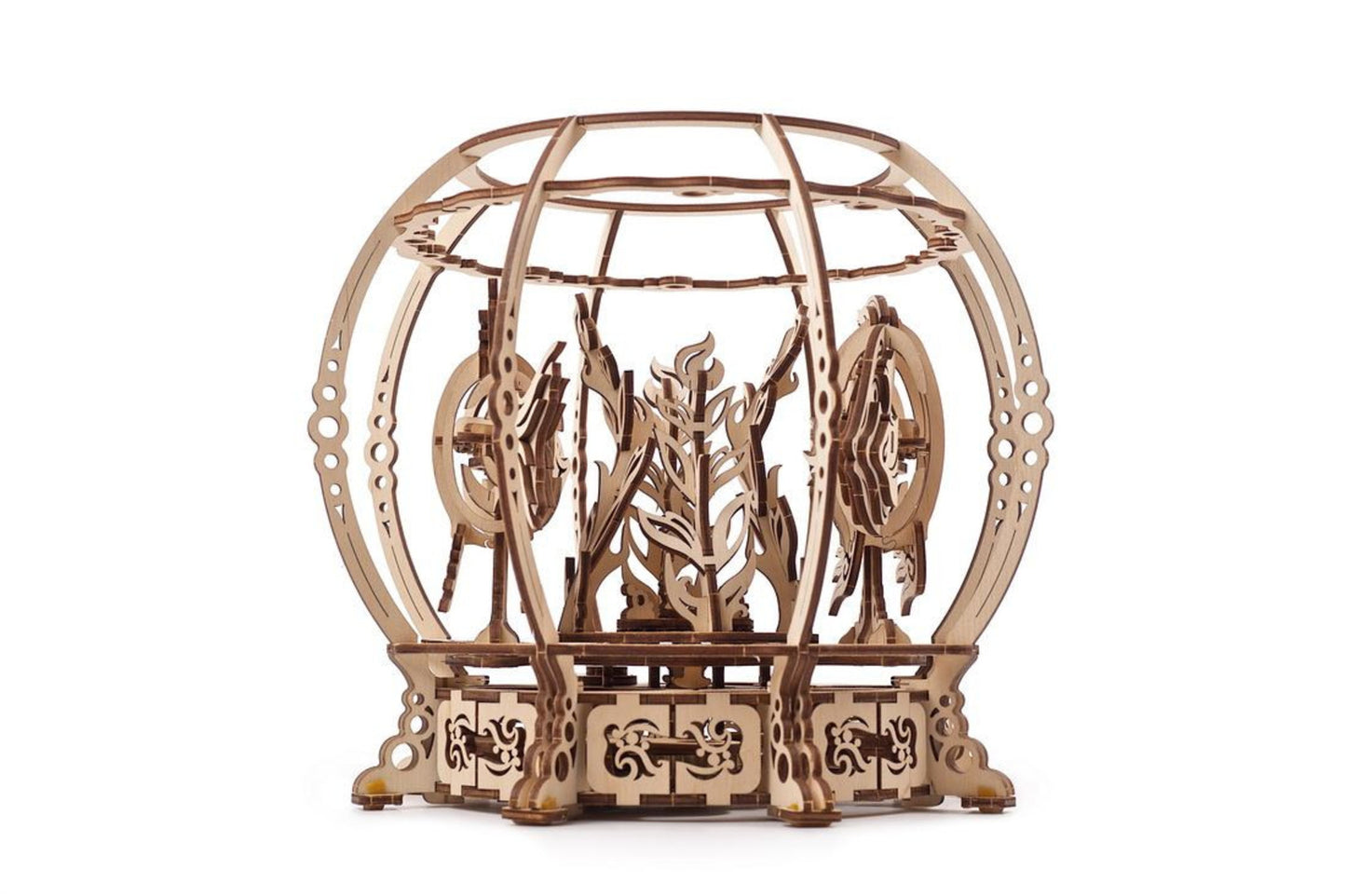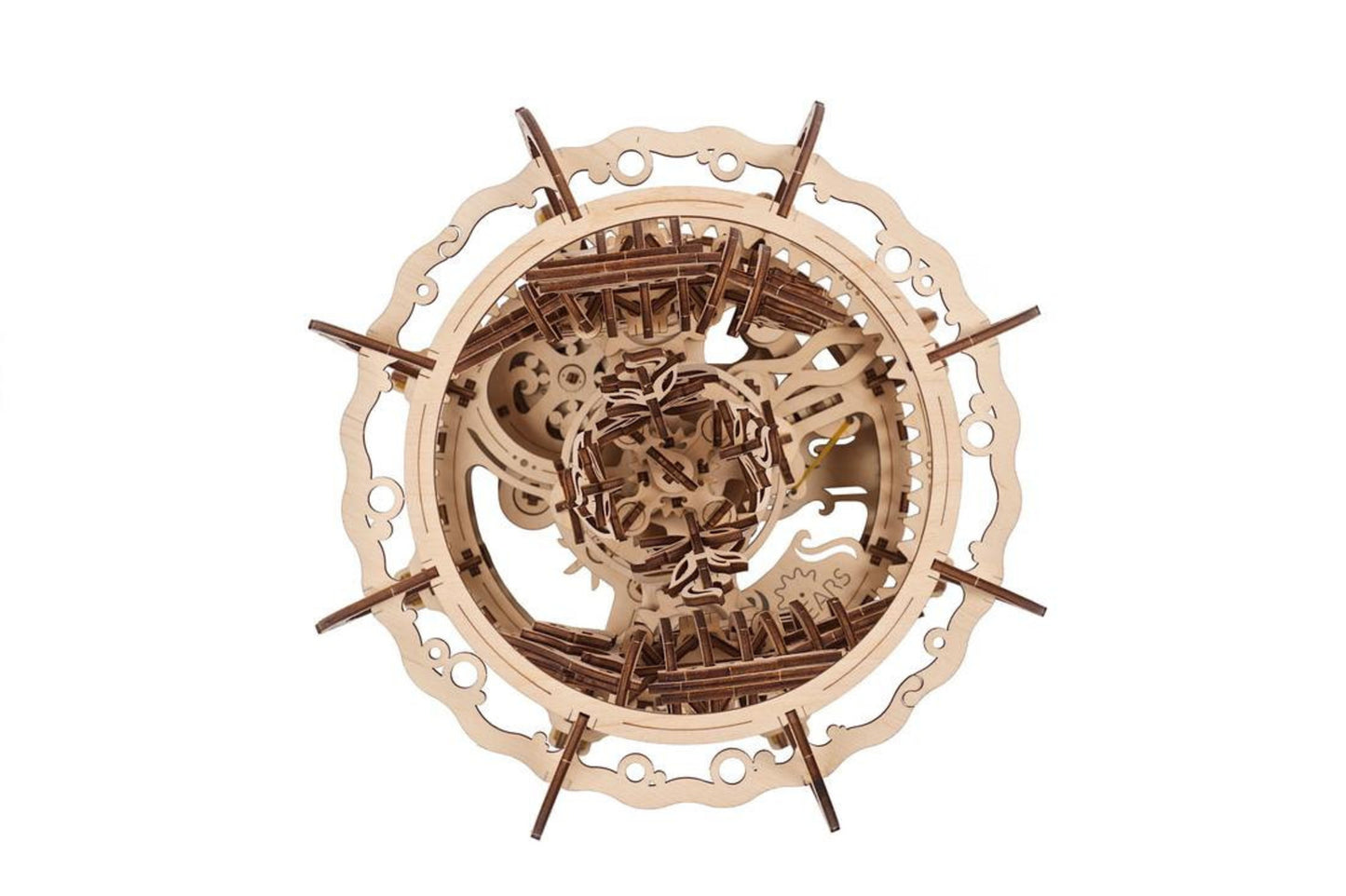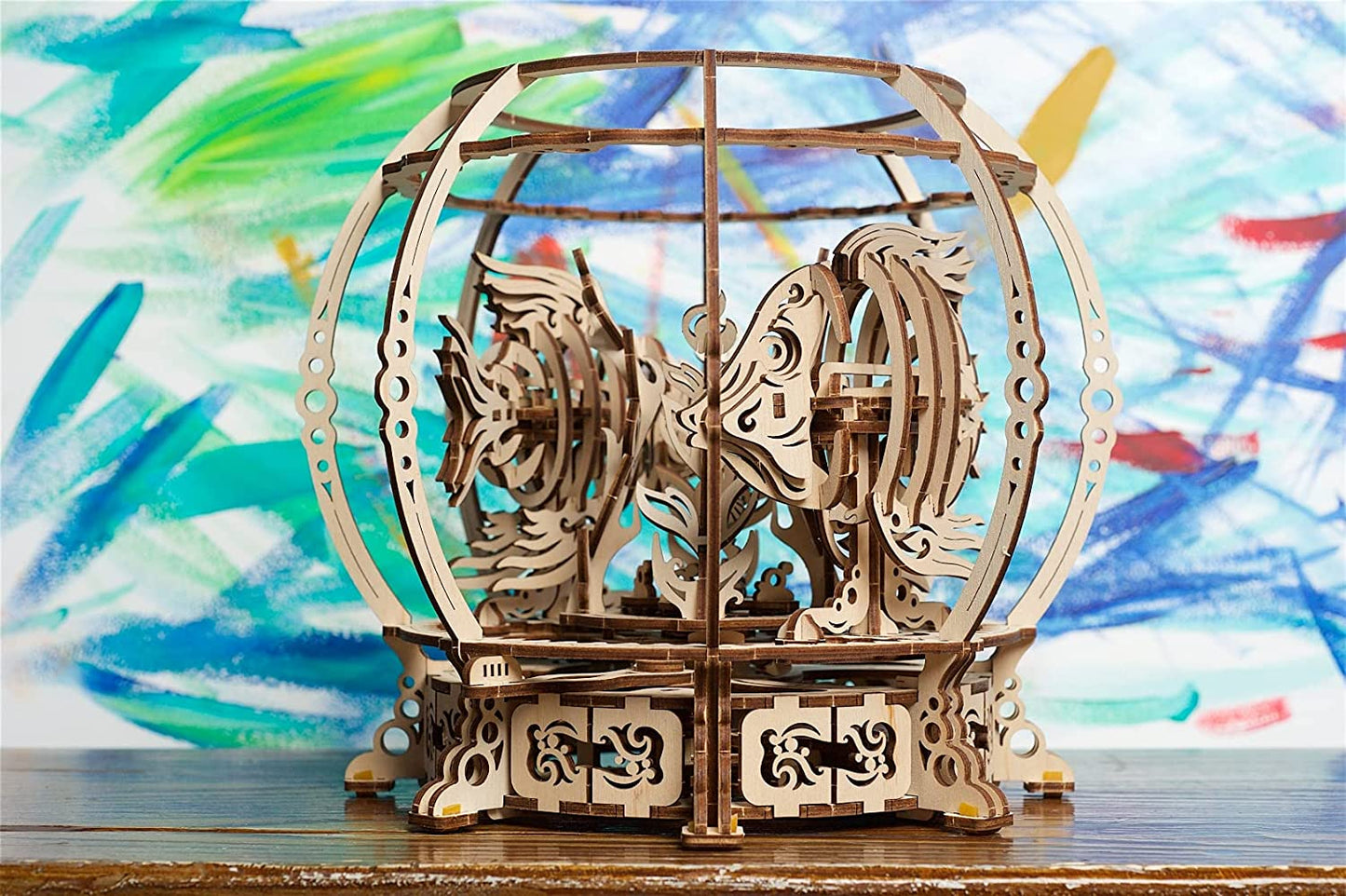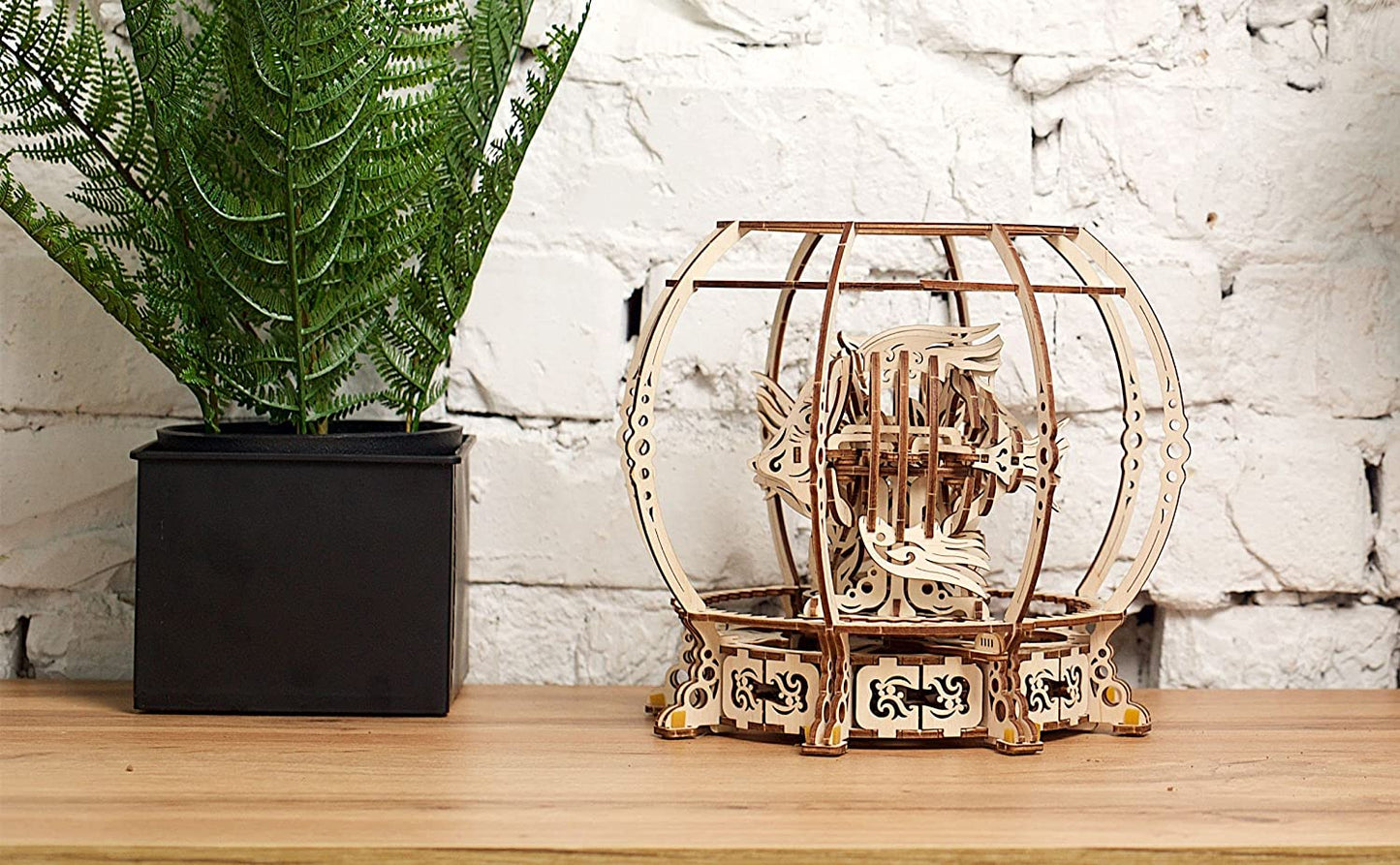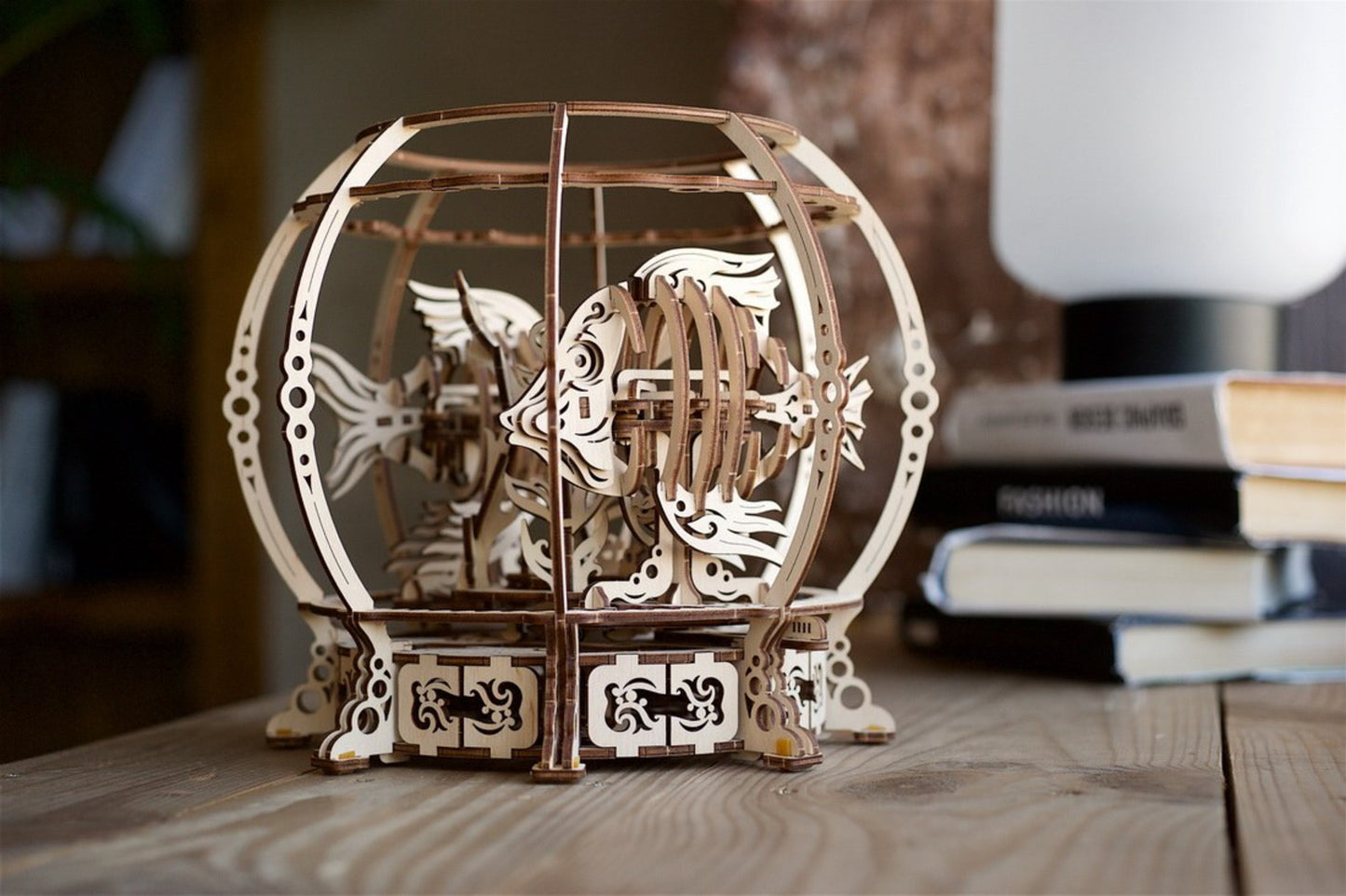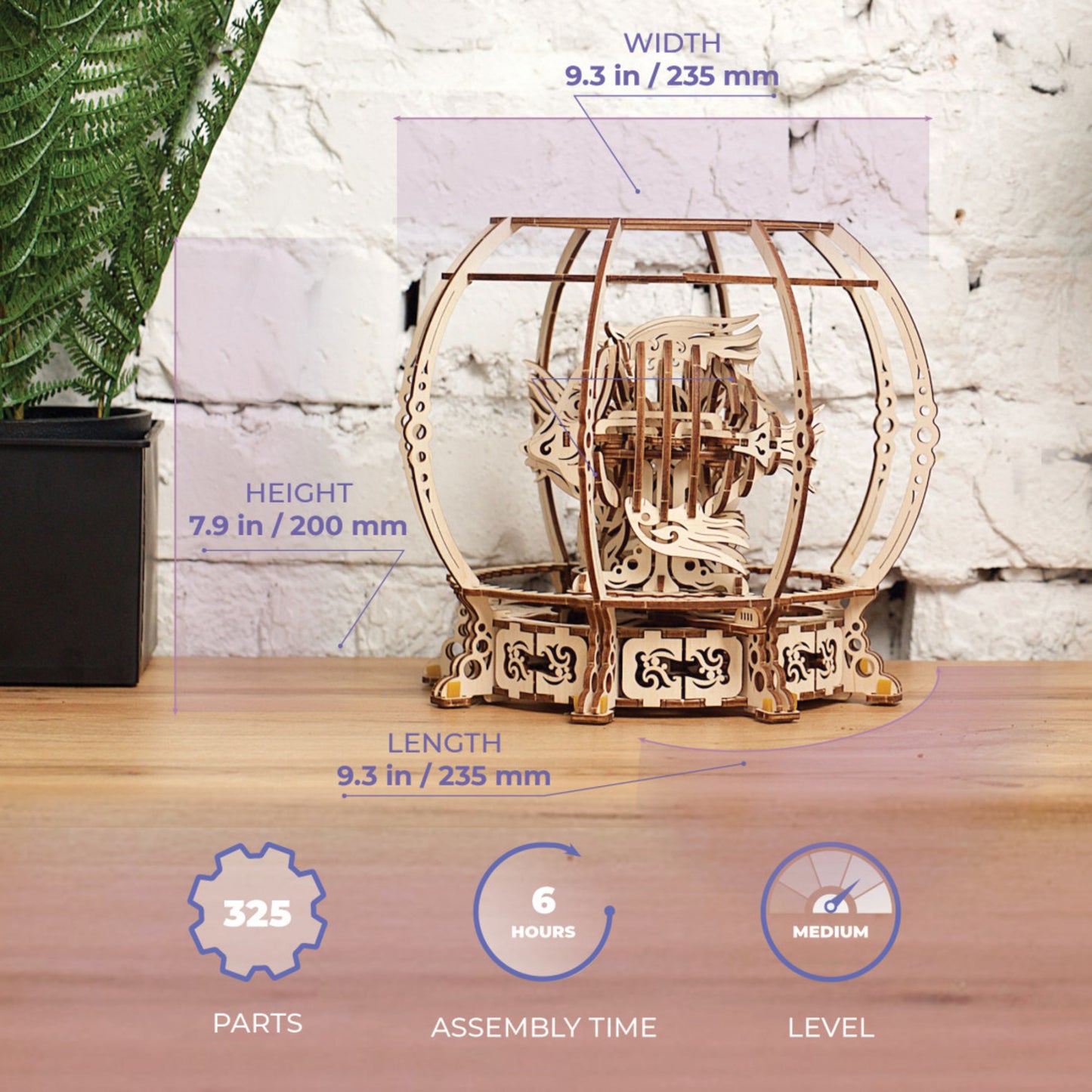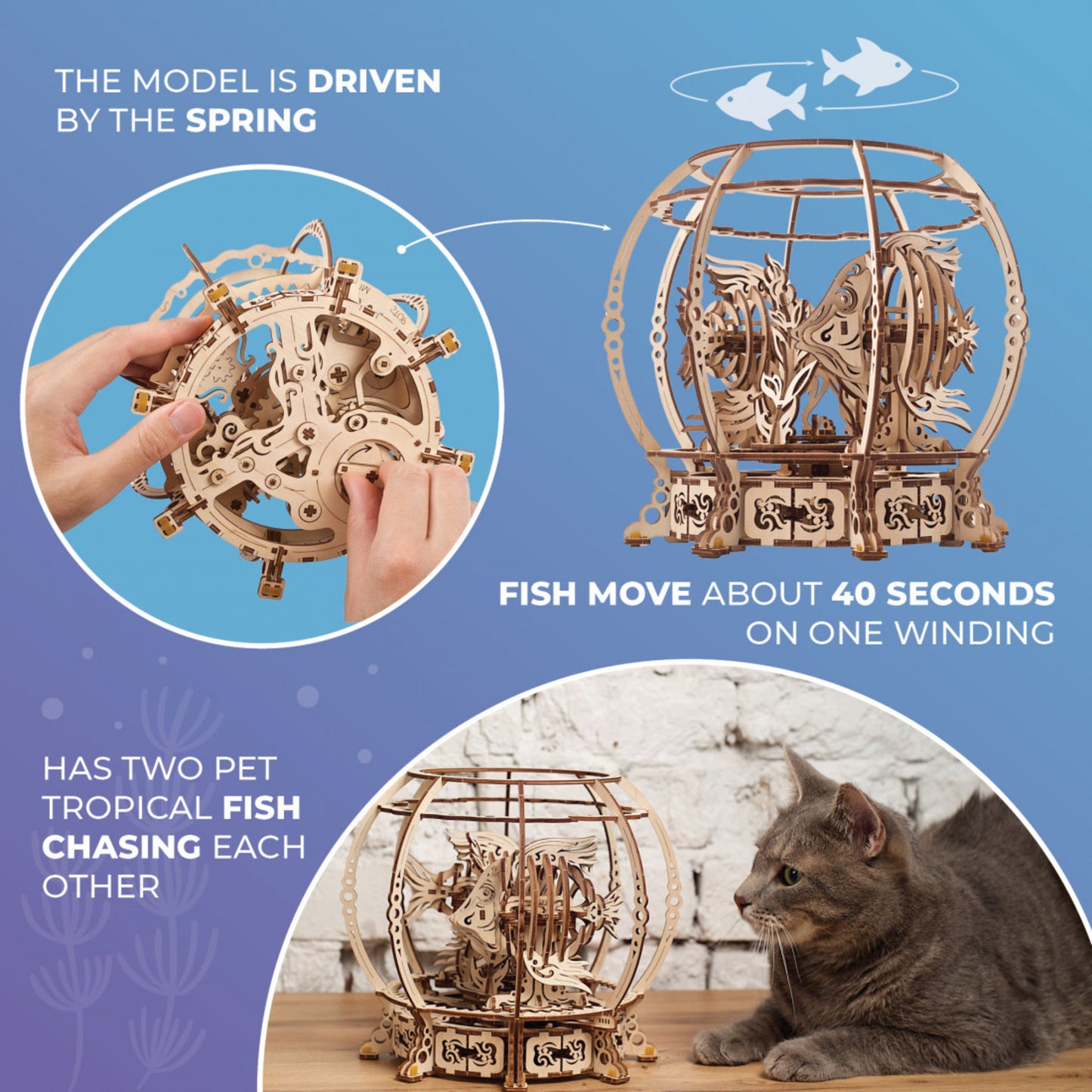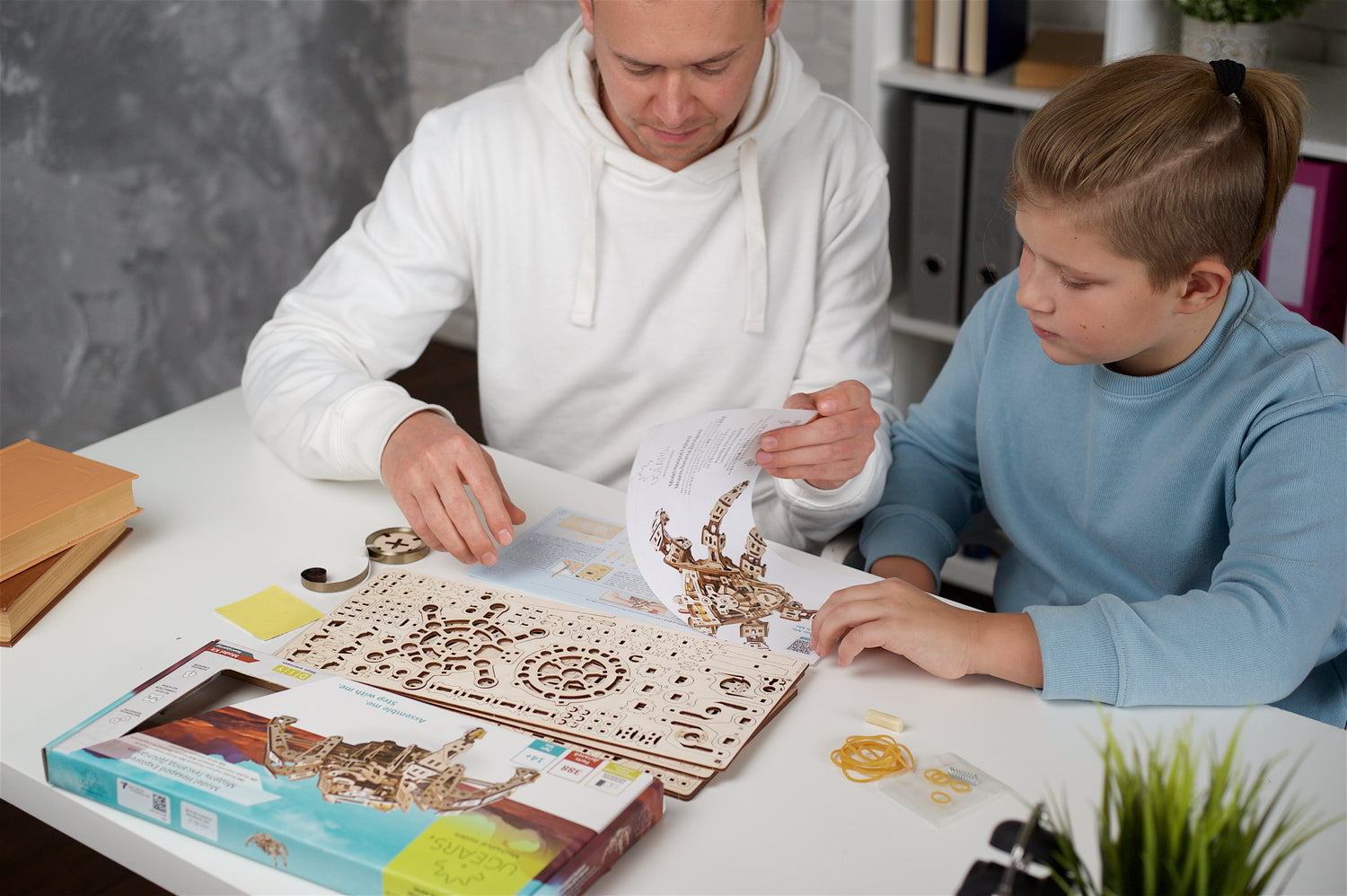 Ready to Build
Ugears models are made from sustainably sourced, laser cut plywood sheets. Everything you need is inside the box, so you can get building right away.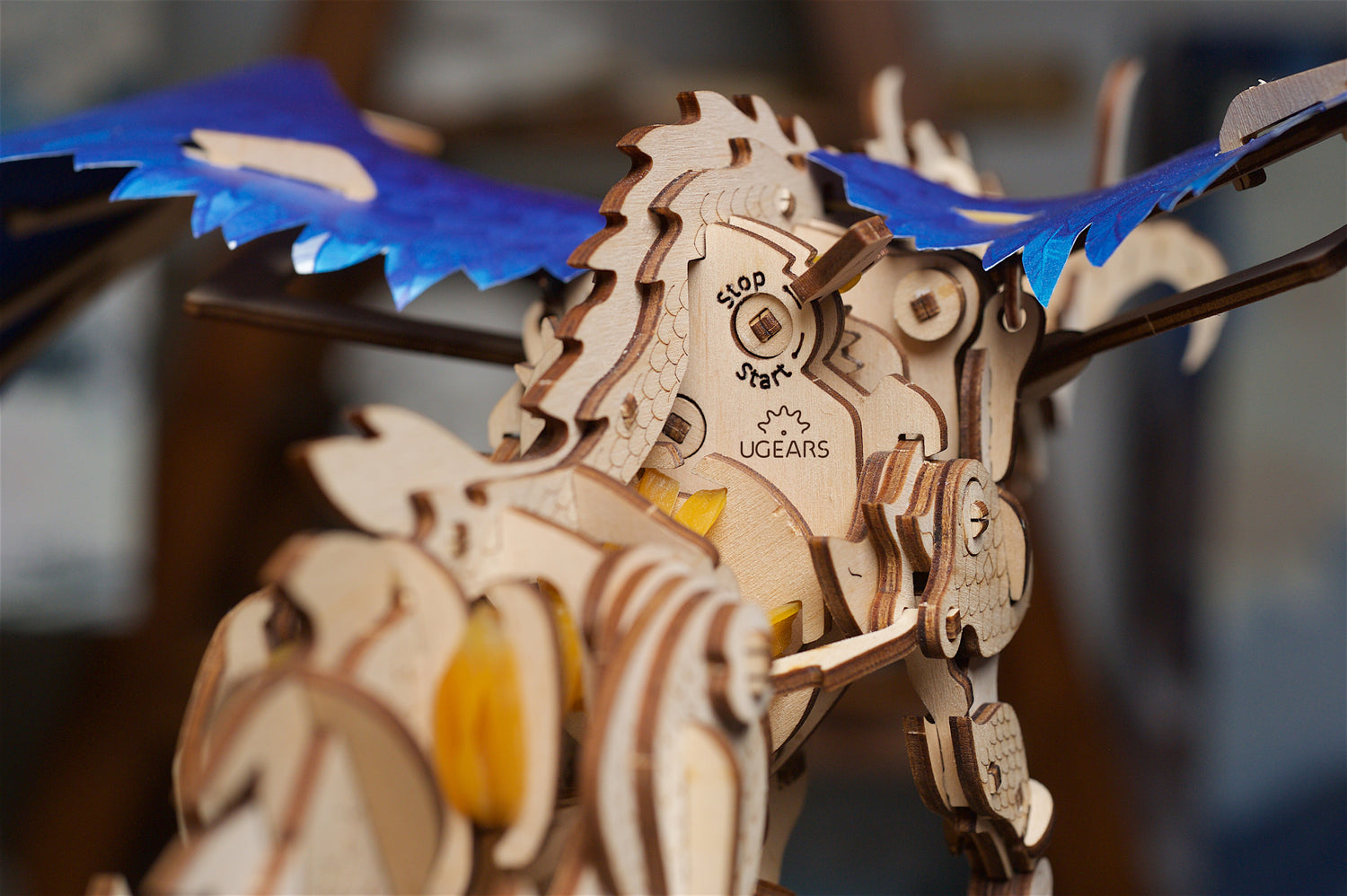 Mechanical
No batteries, no electricity, just Ugears. All mechanical models are powered by the ingenious mechanisms built by you. Just wind up your model and watch it come to life.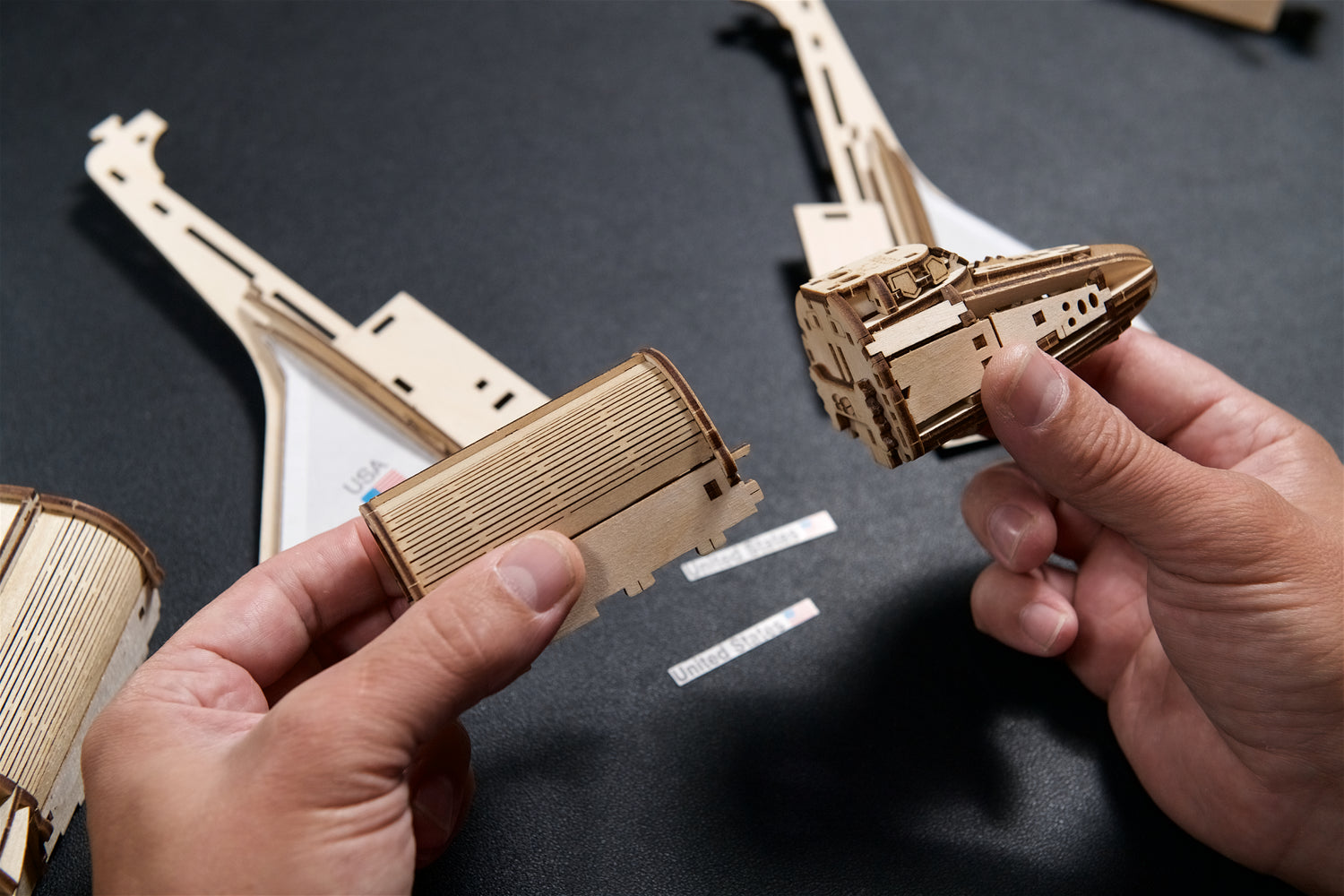 No Glue
Pieces have been designed so they will either click or slide into place. No glue or any other kind of adhesive is needed to build your model.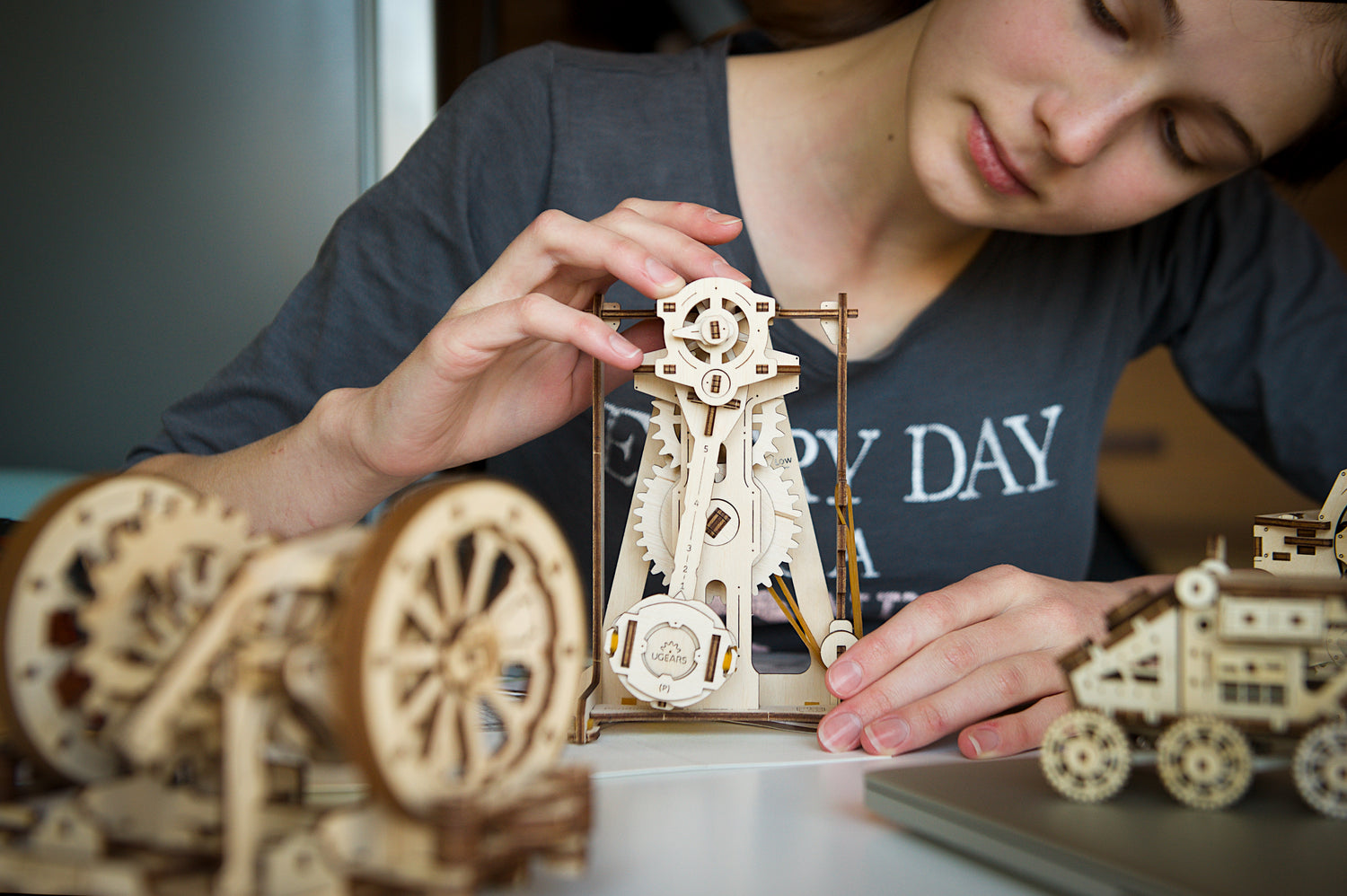 Educational
Models take inspiration from real life inventors and engineers, such as Da Vinci and Galileo. Learn the history behind the model as you build.