SKU:UGR70075
Regular price
Sale price
£37.50 GBP
Unit price
per
Liquid error (snippets/price line 121): divided by 0% OFF
Sale
Sold out
---
200

Pieces

3

Est. Time (hrs)
14+

Age

Medium

Difficulty
LxWxH 285 mm x 340 mm x 190 mm
---
Share
The Flight Starter, a new exciting and curious model from UGears. Loaded with smart mechanics and a lot of fun, this portable hand catapult is a mechanical launcher for light flying airplane models, three of which you will find in the kit.
The model's one of a kind design is a pure work of imagination that produced a look resembling something from outer space – a star ship, a shuttle or a deadly blaster gun from a science fiction adventure film. The all sci-fi design is implemented in the UGears iconic skeleton steam-punk style that allows you to look inside the working mechanism which you get to assemble with your own hands.
The launcher is equipped with a rubber band motor that provides tension that powers your plane when released. The trigger that sets off the mechanism has a safety lock. The tension and therefore the distance your aircraft is going to cover are controlled by a winding crank. The range of this new cool ballistic model can exceed 30 meters – depending on the "bolts" used and how tight the crank was wound. A special support makes the crank a part of the platform for the aircraft you will launch.
The kit is comprised of 198 parts and includes a glider and two paper airplanes you can use with your Flight Starter along with those planes you want to design by yourself.
Self-assembly, no glue needed
Kit contains all required components and no glue is required
Precision laser cut plywood. Only requires assembly.
UGears Mechanical Models are self-propelled, mechanical wooden model assembly kits.
Perfect for family projects, puzzle enthusiasts, and hands-on STEM learning
200 parts
Assembly time: 3 hours
Model size 285x340x190mm
Ugears wooden 3D puzzle Flight Starter – self-propelled model
Aim high with an exciting and curious model from Ugears, the Flight Starter, a portable hand catapult loaded with smart mechanics and a lot of fun.
The Flight Starter is a mechanical launcher for light flying airplane models, three of which you will find in the kit. The model's one of a kind design is a pure work of imagination that produced a look resembling something from outer space – a star ship, a shuttle or a blaster gun from a science fiction adventure film. The all sci-fi design is implemented in the Ugears skeleton steampunk style that allows you to look inside the working mechanism which you get to assemble with your own hands.
The launcher is equipped with a rubber band motor that provides tension that powers your plane when released. The trigger that sets off the mechanism has a safety lock. The tension and therefore the distance your aircraft is going to cover are controlled by a winding crank. The range of your new cool ballistic model can exceed 30 meters – depending on the "bolts" used and how tight the crank was wound. A special support makes the crank a part of the platform for the aircraft you will launch.
A high quality plywood and ergonomic design ensure that the launcher comfortably sits in your hand and allows you to aim more precisely.
The kit also includes a plywood glider and two paper airplanes you can use with your Flight Starter along with those planes you want to design by yourself. Depending on how you adjust the angles of the wings and other elements of a plane before launching it into the sky, you can make it go into a loop, barrel-roll, nose-up and other fun manoeuvres.
If you'd like to build your own aircraft, Ugears designers suggest you use relatively light materials: paper, cardboard, balsa, etc. The model kit is comprised of 198 parts and has everything you will need for assembly. You will work with a natural material that is nice to the touch and gives you a very pleasant feel. Like all Ugears models, the Flight Starter comes with step-by-step, full-color, truly easy to follow instructions in 11 languages (English, German, Ukrainian, French, Polish, Spanish, Russian, Japan, Italian, Chinese and Korean) and requires neither glue nor special tools to be fully assembled into functional mechanical launcher.
Ugears wishes you fair skies and tail-winds. Send your imagination to flight with the Flight Starter from Ugears!
View full details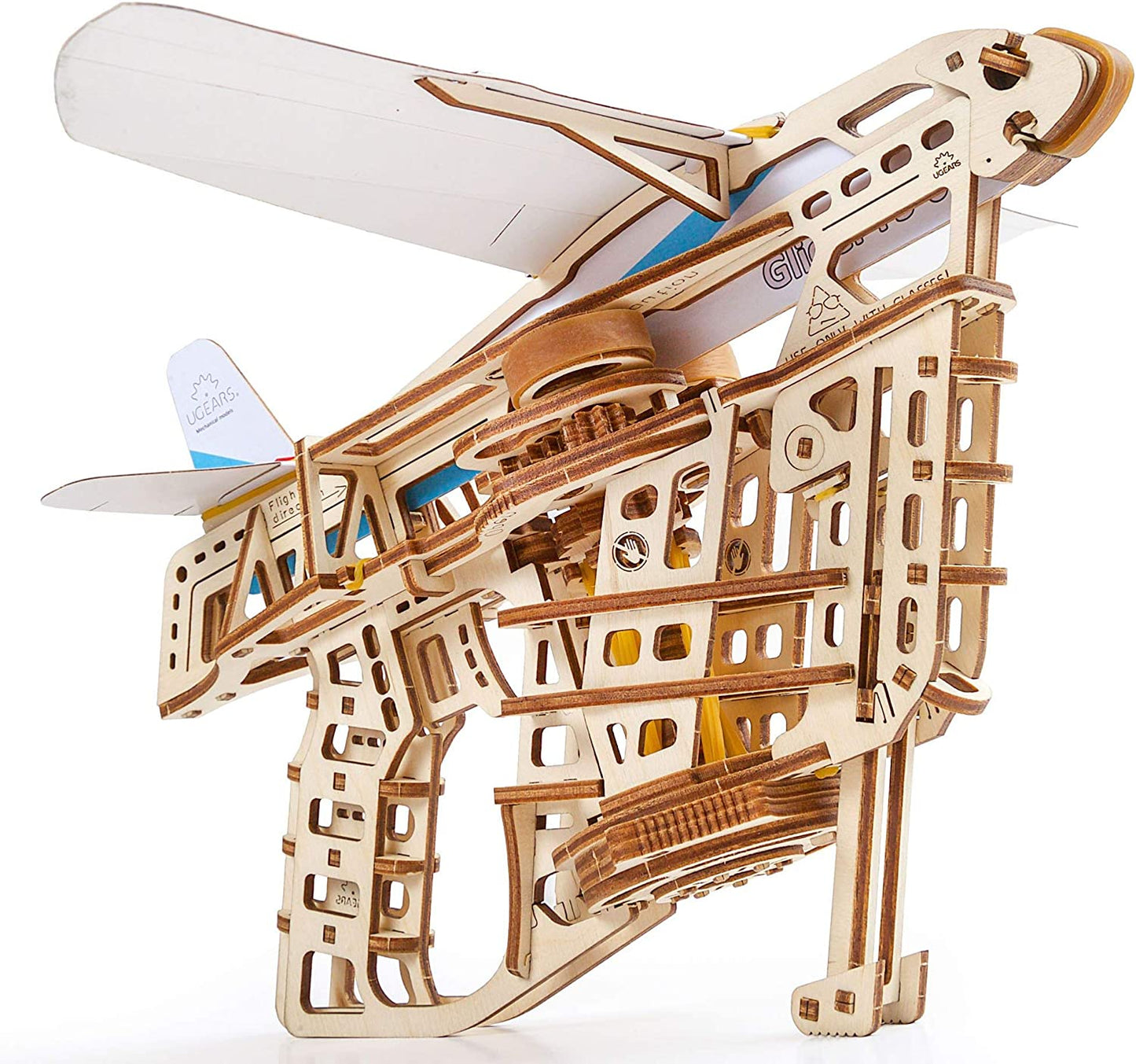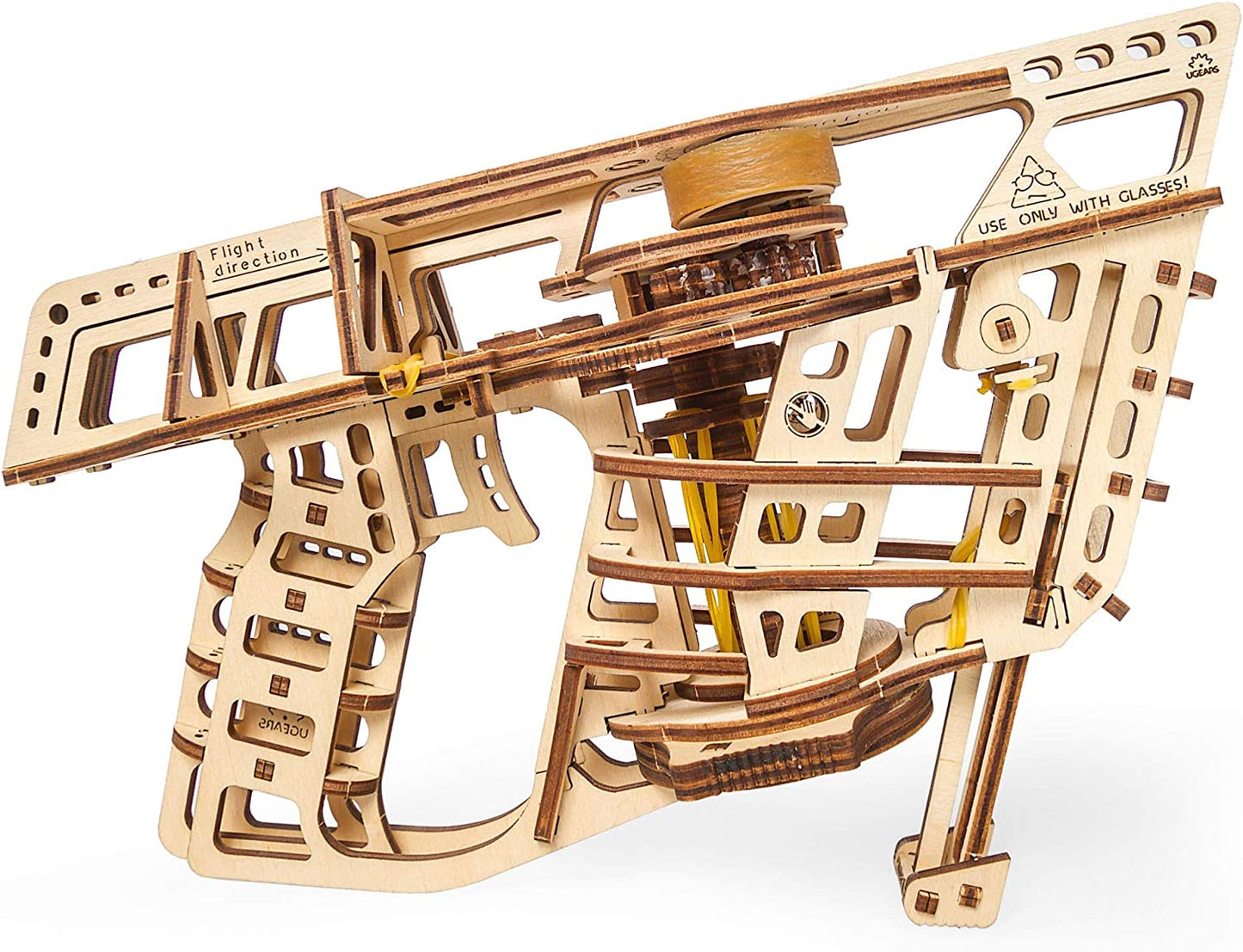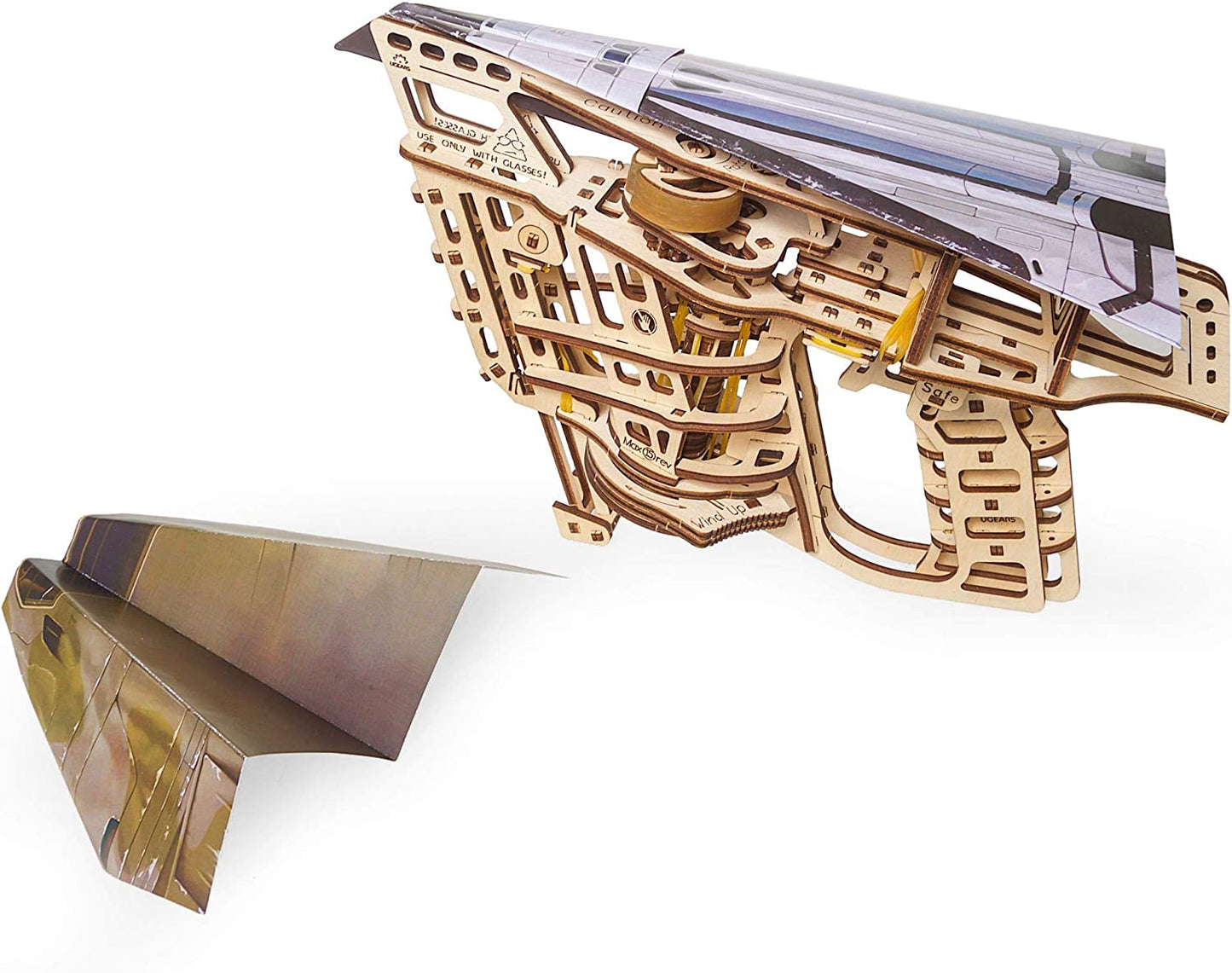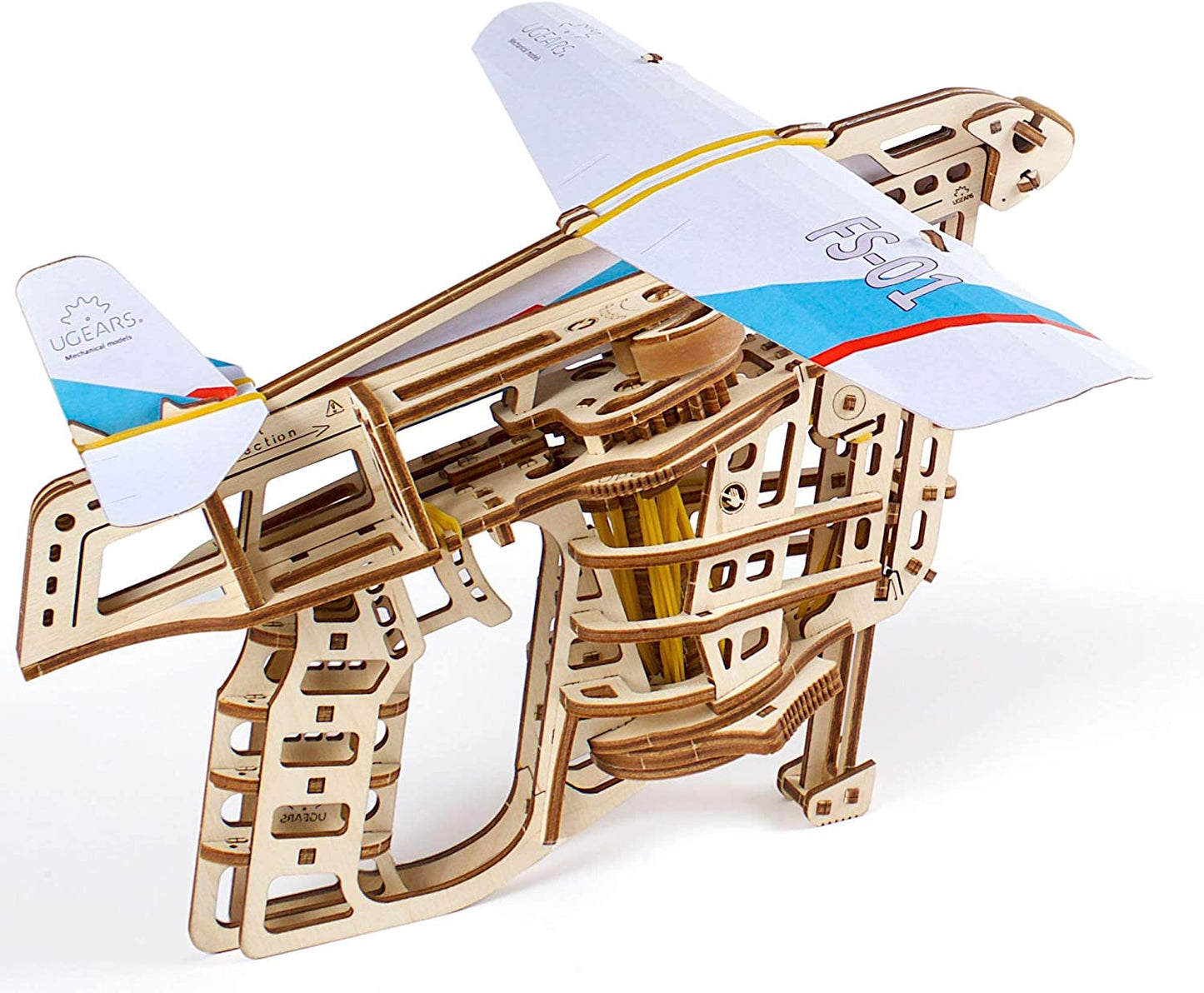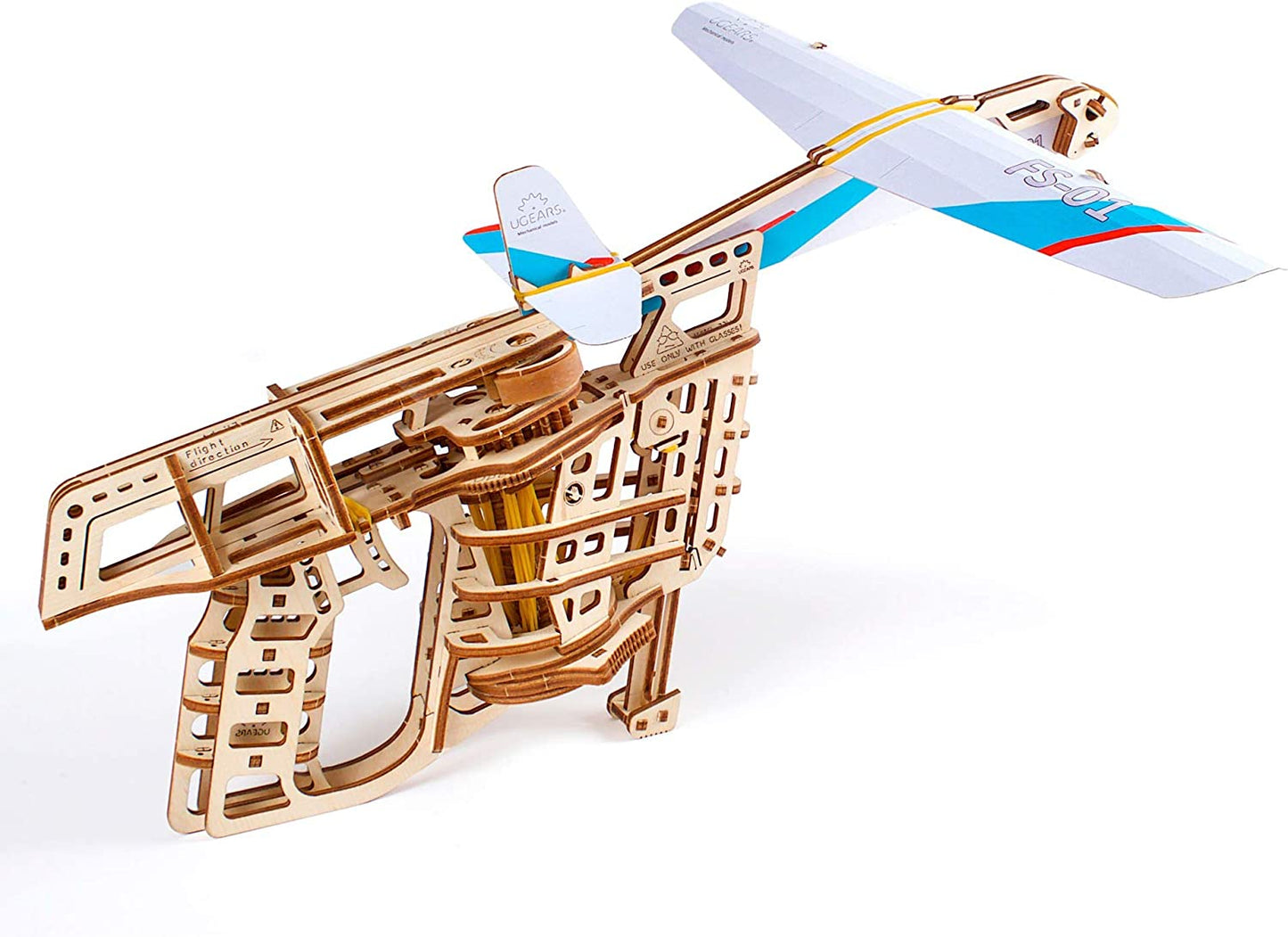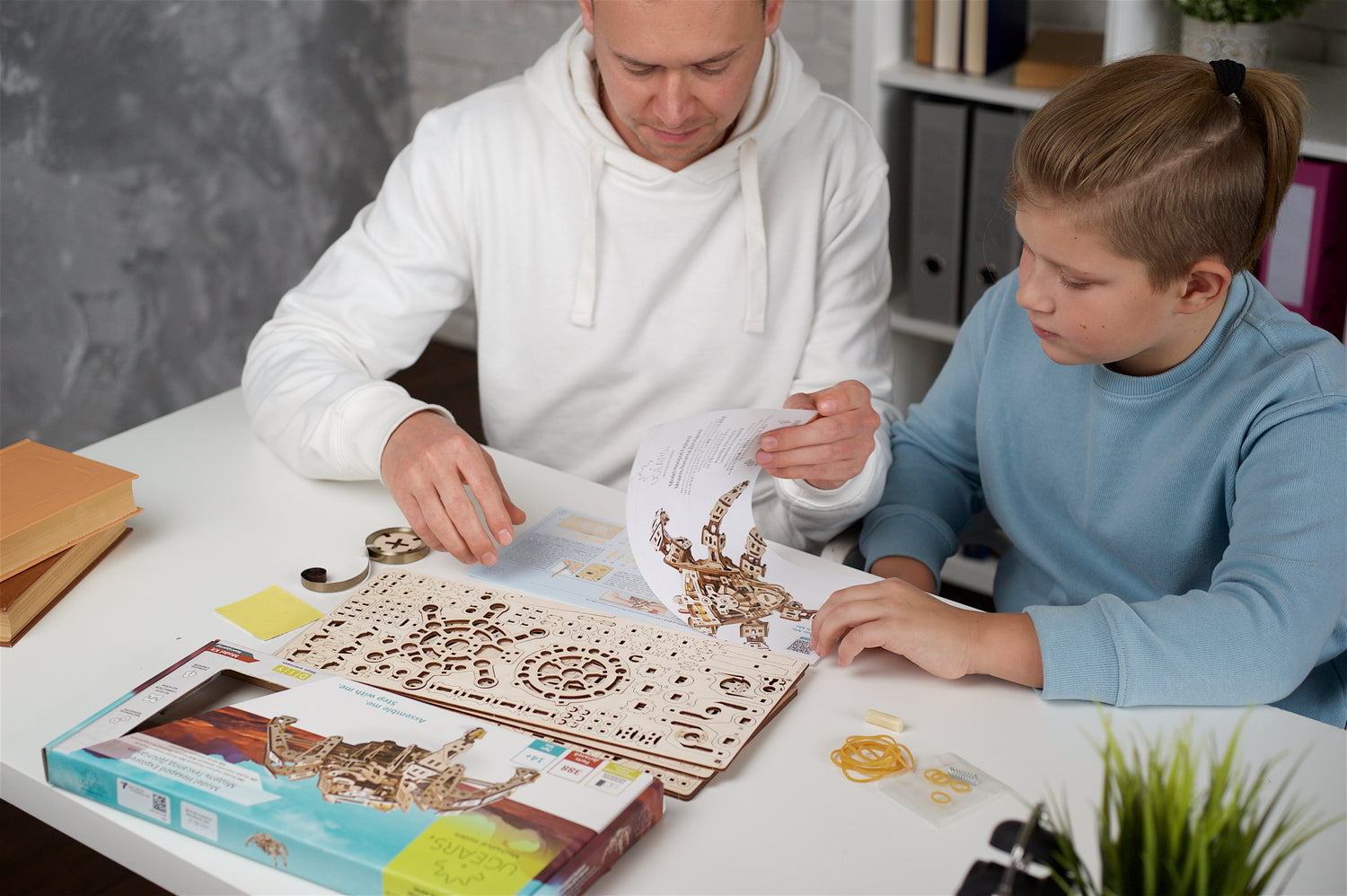 Ready to Build
Ugears models are made from sustainably sourced, laser cut plywood sheets. Everything you need is inside the box, so you can get building right away.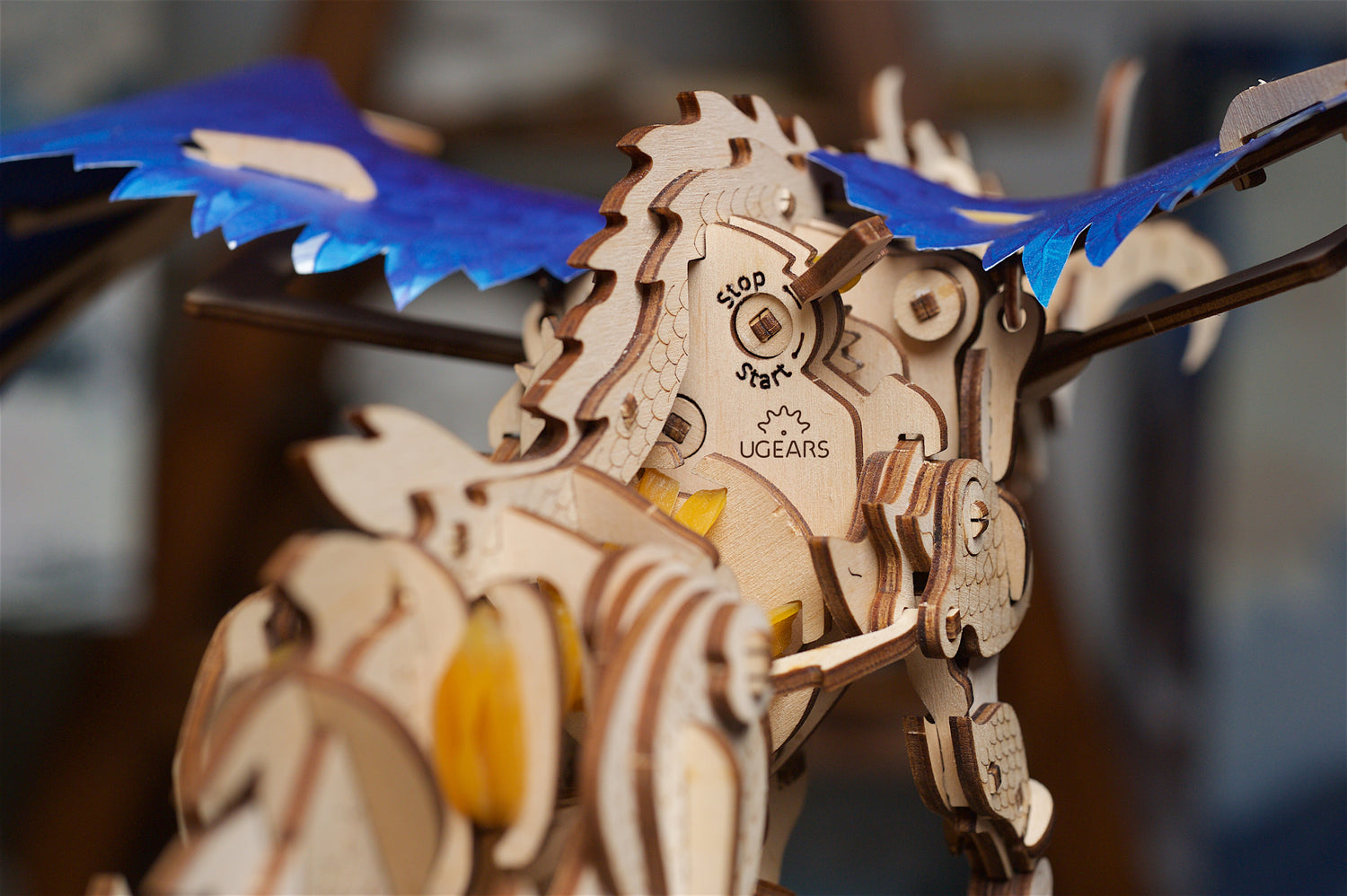 Mechanical
No batteries, no electricity, just Ugears. All mechanical models are powered by the ingenious mechanisms built by you. Just wind up your model and watch it come to life.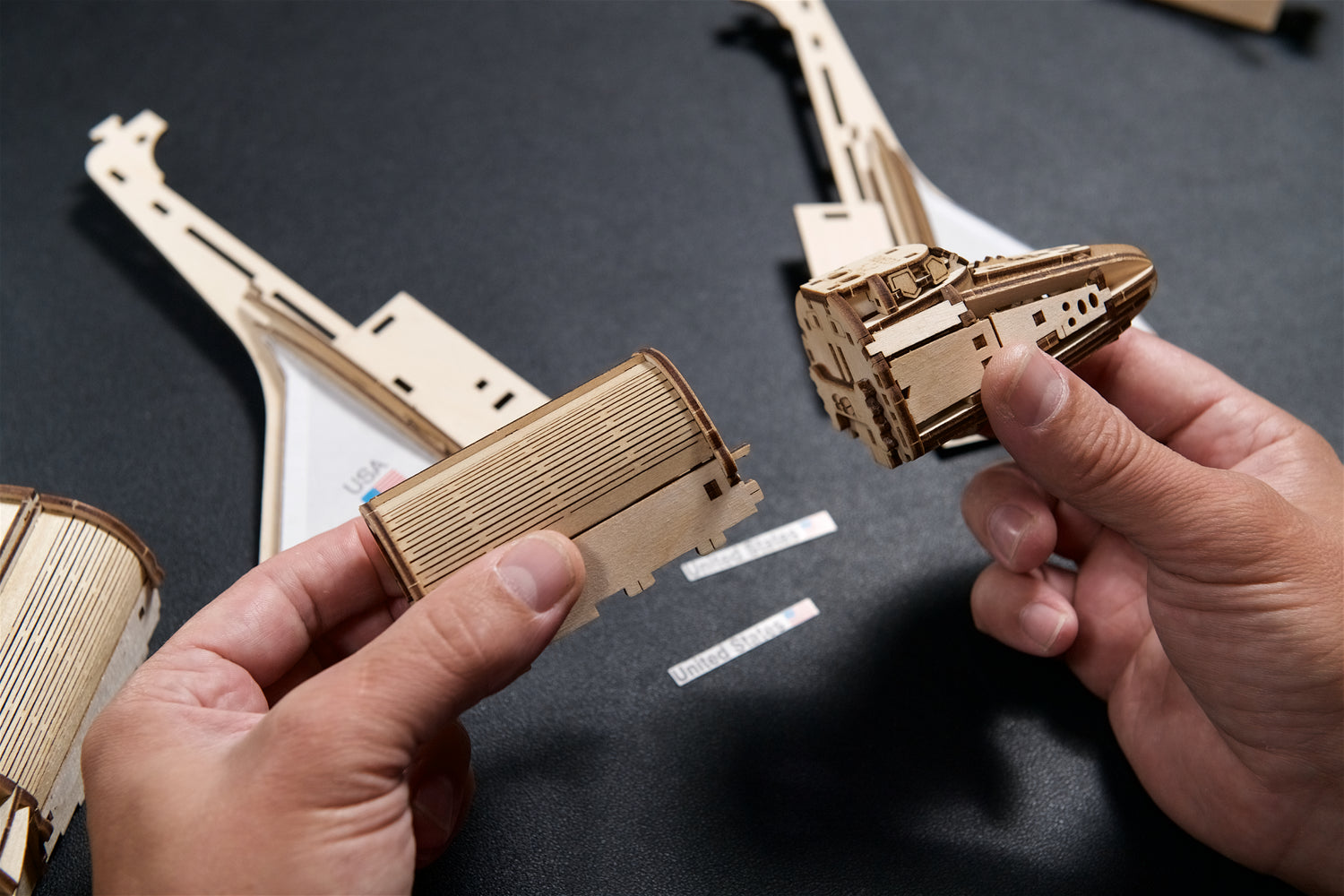 No Glue
Pieces have been designed so they will either click or slide into place. No glue or any other kind of adhesive is needed to build your model.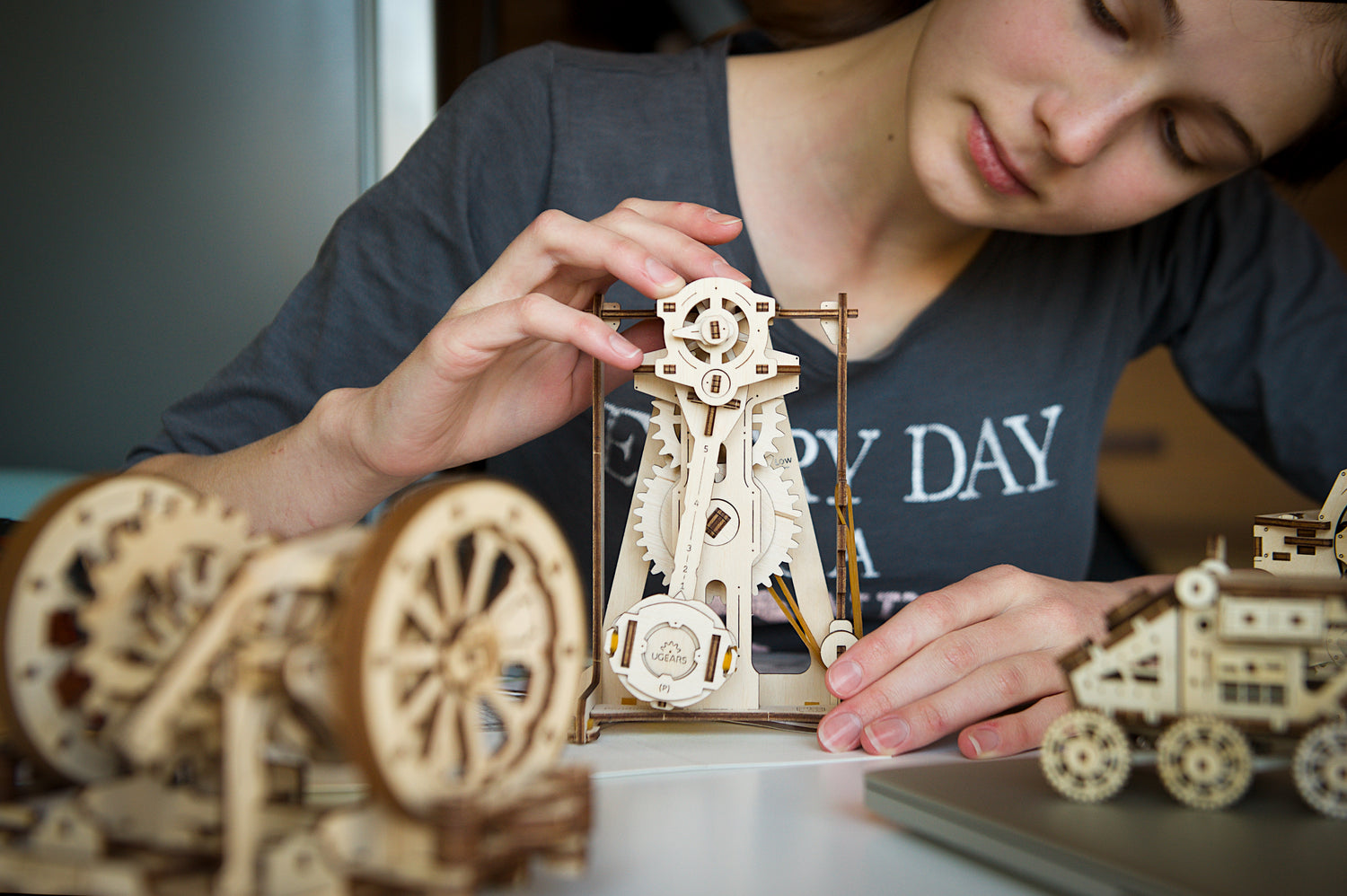 Educational
Models take inspiration from real life inventors and engineers, such as Da Vinci and Galileo. Learn the history behind the model as you build.